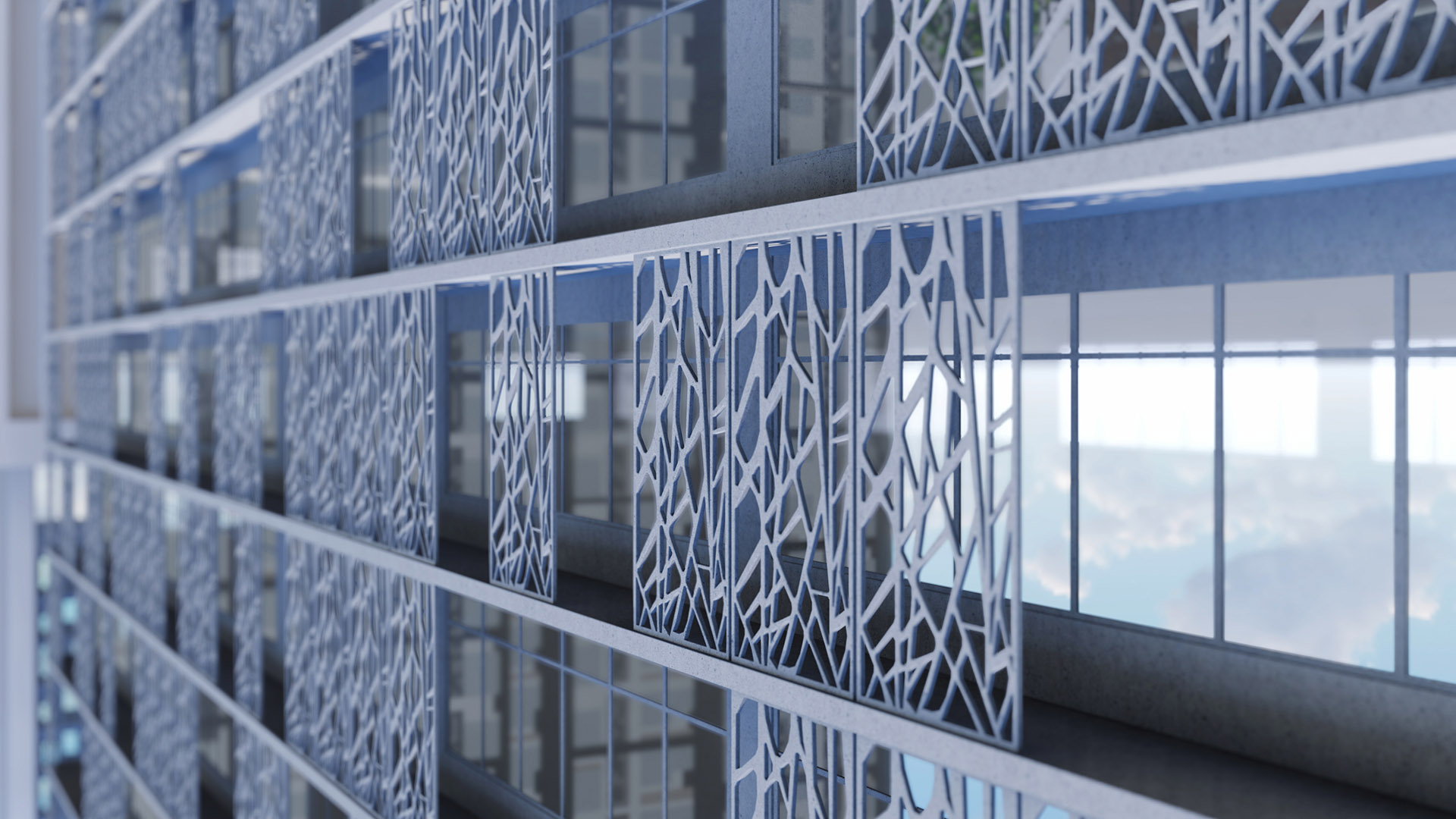 IMPROVED PARTICLE PACKING
A dense micro-structure optimized through particle packing theory gives our UHPC mix its superior qualities. This allows us to achieve higher strengths, increase durability and improve workability.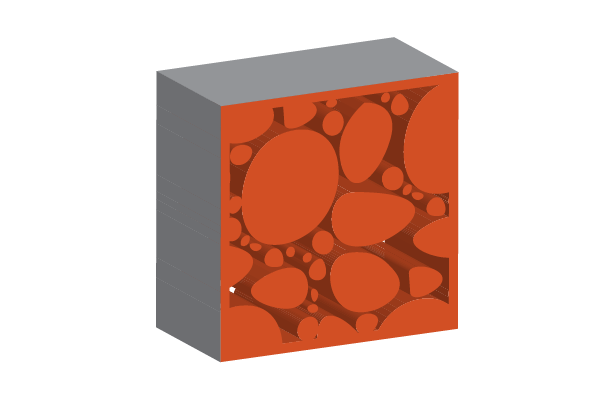 Concrete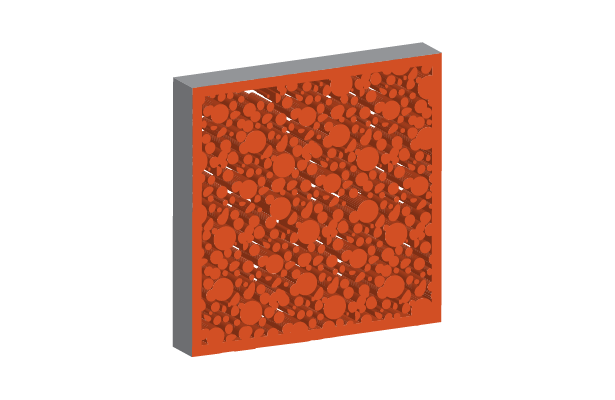 UHPC
COMPRESSIVE STRENGTH
By refining the micro-structure our mix can achieve compressive strenghts of at least 150 MPa, depending on the mix and it's application.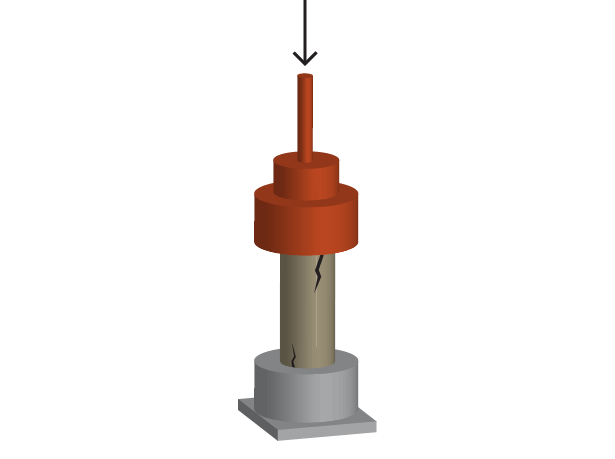 Concrete
30 – 50 MPa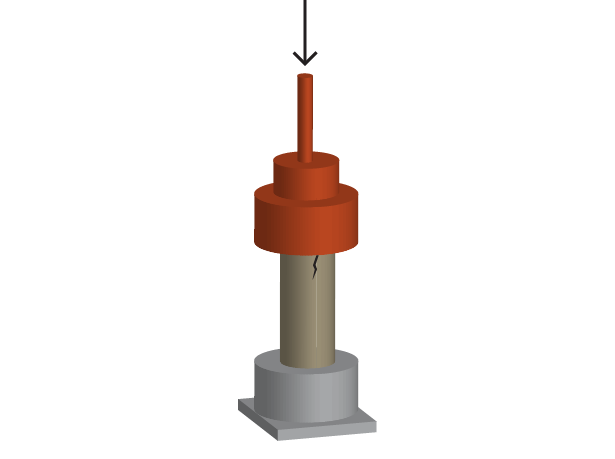 UHPC
150 – 190 MPa
depending on mix and application
FLEXURAL STRENGTH
By incorporating steel fiber into the mix flexural strengths over 15 MPa can be achieved.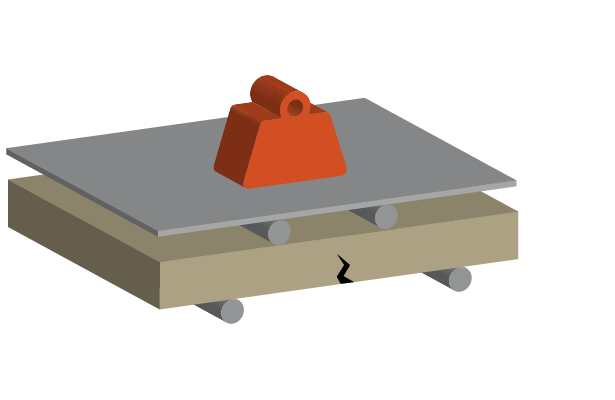 Concrete
~3-5 MPa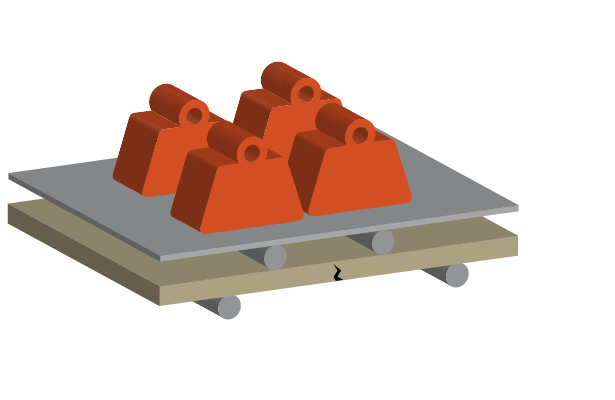 UHPC
15 – 25 MPa
depending on fibers used
REDUCED COSTS
Due to UHPC's improved qualities, less material is used to provide the same structural strength. Despite the higher per unit cost, the overall project cost will be reduced. The increased durability will also minimize future maintenance cost.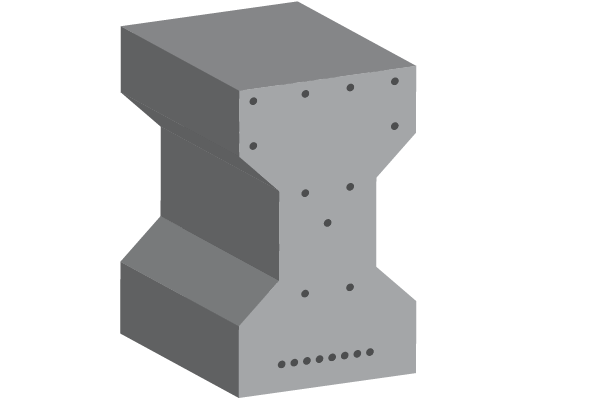 Concrete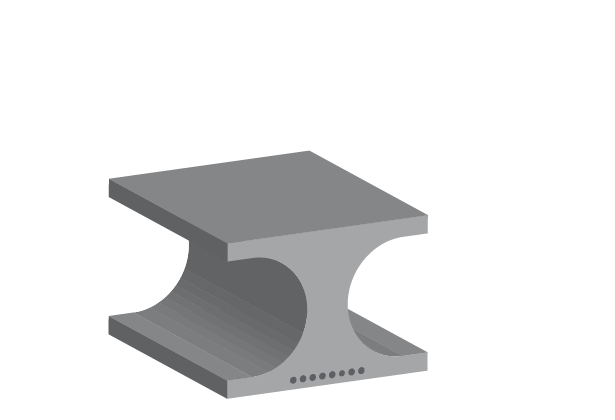 UHPC
UHPC PROJECTS.
e.construct designed and produced UHPC facade panels for two projects in Dubai. The use of UHPC enabled thinner, sleeker panels. UHPC provided more flexibility in designing the facades, bringing more innovative ideas to life.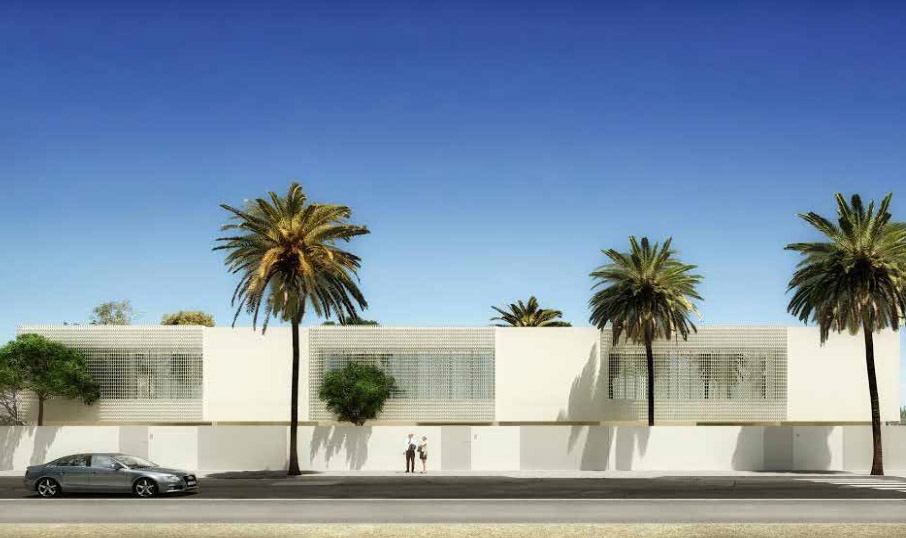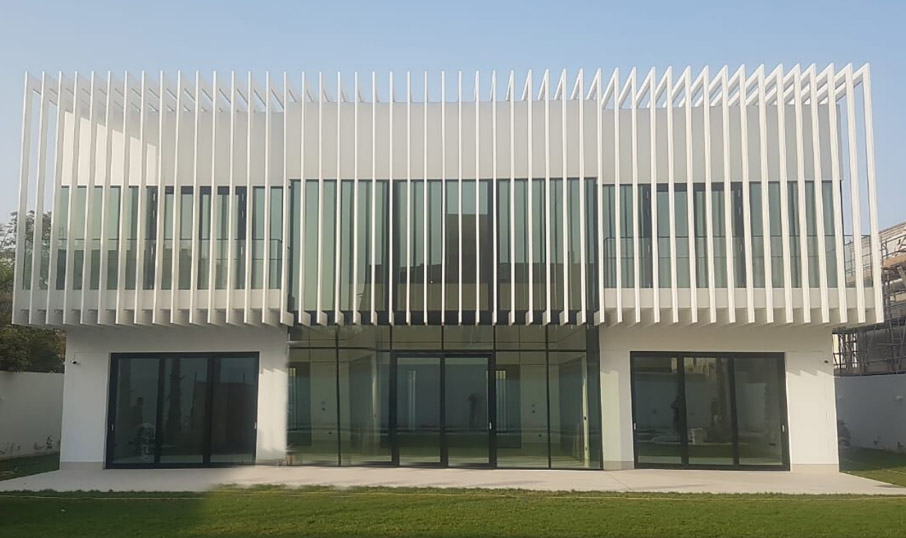 TURN KEY FOR UHPC PROJECTS.
e.construct's team can initiate, plan, execute and manage UHPC projects from start to finish.
Start Project
Mixing
e.construct tailors its UHPC mix in accordance to the project specifications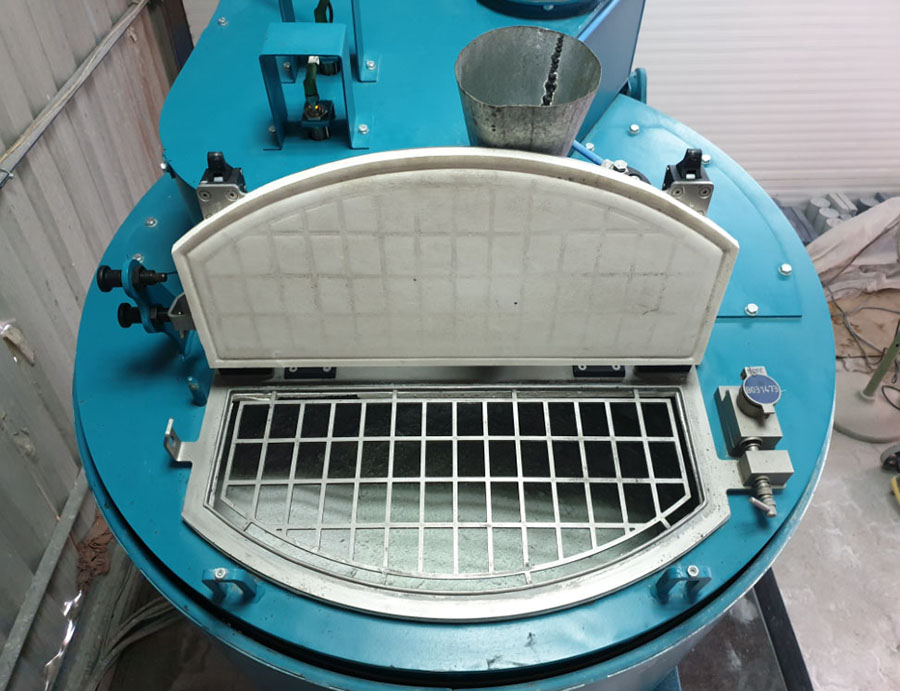 Production
The production phase includes making and casting the molds, ensuring quality checks and accuracy of the given design.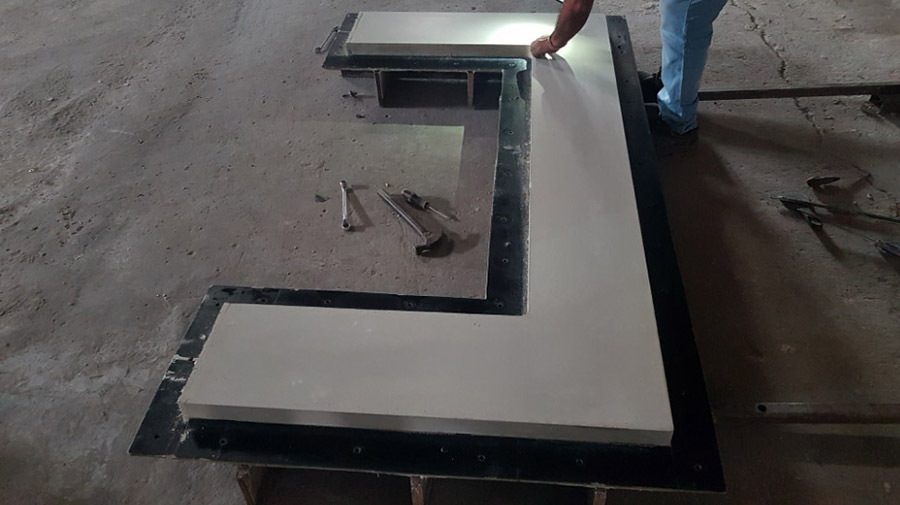 Installation and On Site Supervision
e.construct designs, develops and tests for an efficient step by step construction methodology that makes construction faster, better and safer.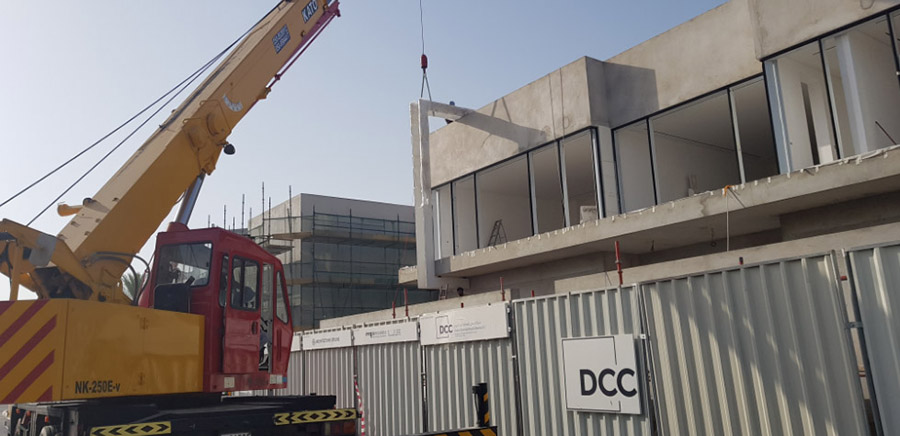 Finish Project
---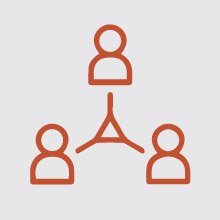 BUILDING WITH PURPOSE
VAE is locally developed with close contact to DURA, who are experts in the field of UHPC. This means that VAE is an amalgamation of analytical thinking, creativity and flexibility combined in a range of products optimized for your uses.
PUTTING UHPC ON THE MAP
In collaboration with educational institutes and PCI, e.construct has been taking a proactive approach in developing UHPC codes for structural applications.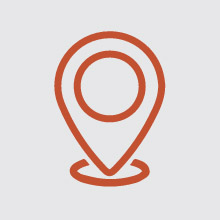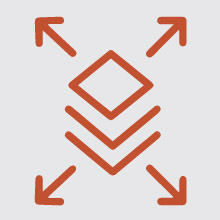 APPLICATIONS & CUSTOMIZATION
UHPC's increased benefits means that customized mixes can be used for a wide range of applications like architectural facades, structural elements, blast resistant walls, 3D printing and much more. Contact e.construct to know how we can develop UHPC mixes to fit your needs.