15,000 Multi Sports Hall, Cairo Olympic District
Location of Project - City:
Location of Project - Country:
e.construct Services:
Structural Engineering
Precast Engineering
The structure is a covered multi-sports hall with a 16,000 m² footprint and a total built-up area of 40,000 m². It consists of three basements, ground and three floors. It is covered by a steel roof space truss structure and surrounded by an external steel envelope to form the external architectural shape of the sports hall.
Scope of Work:
e.construct completed the full structural design and detailing of both the substructure and superstructure elements. This includes all cast in situ elements (walls, raft foundation, basement floors, columns) and precast elements (bleachers, Raker beam, Raker walls, Prestressed floor beams, Pre-stressed floor slabs, stairs). The PT design and detailing of 25 m cast in situ post-tensioned long span beams was also provided, In addition to the roof steel structure and external steel envelope.
Consultants:
Architect: MAAC, Madrid – Spain
SIZE OF PROJECT:
40,000 m2
Construction Photos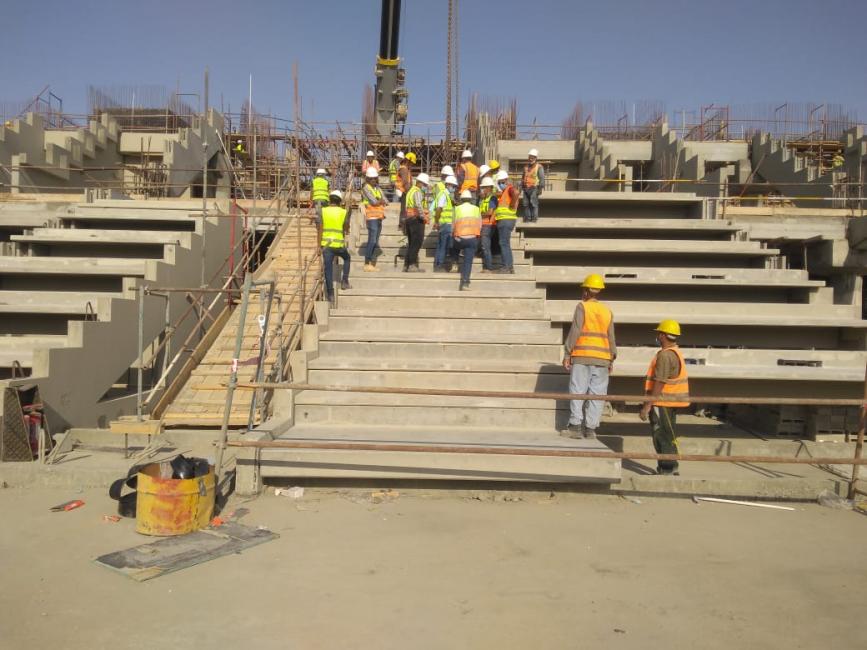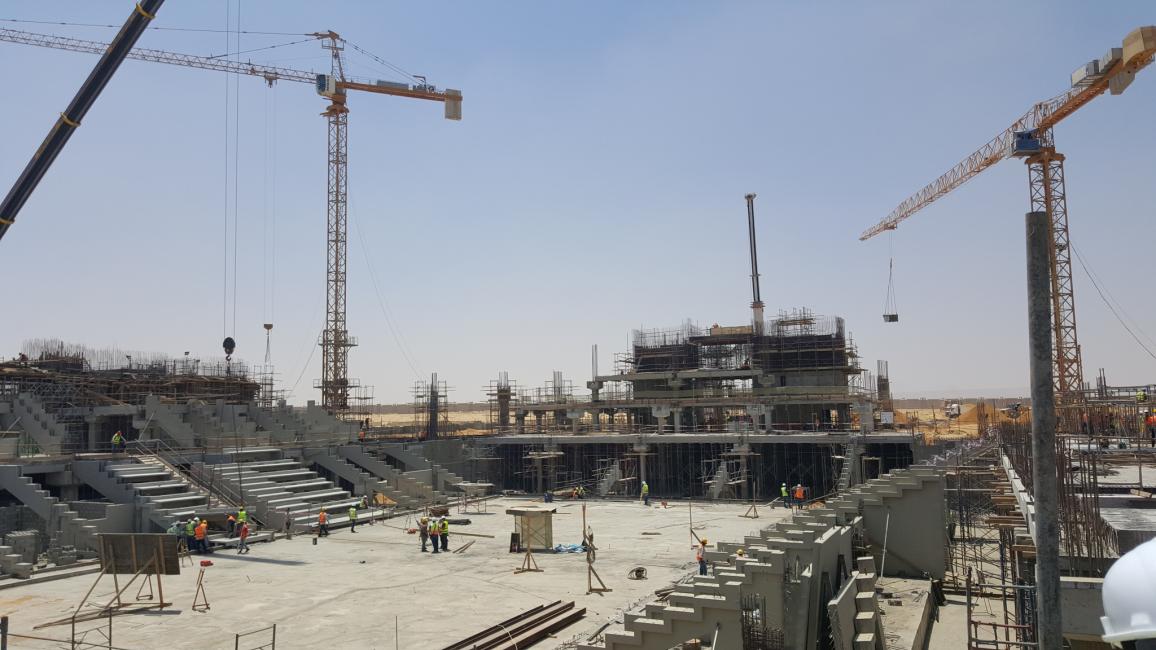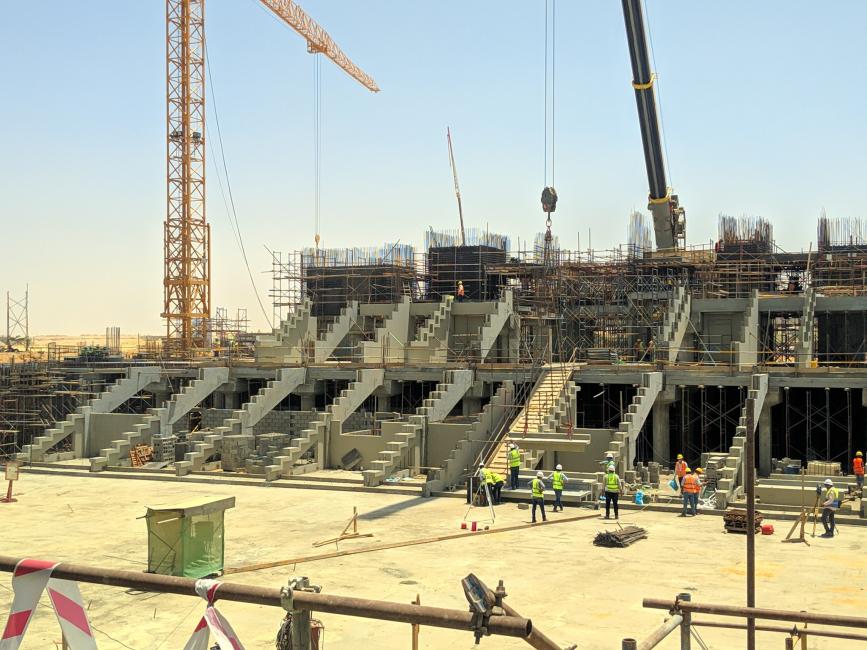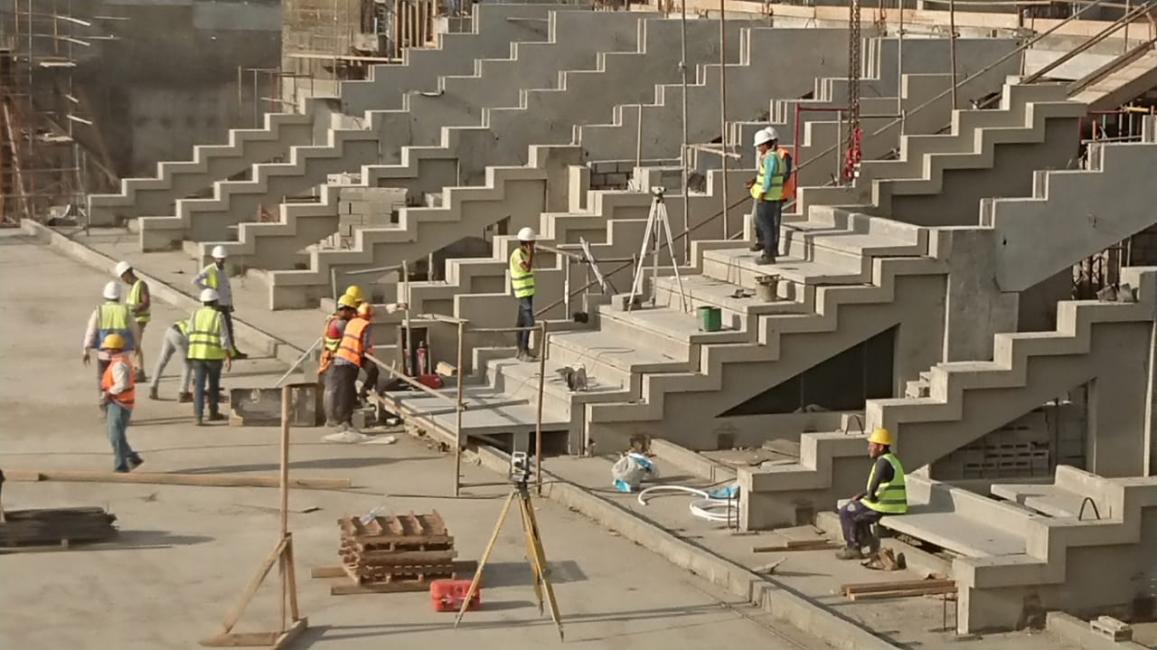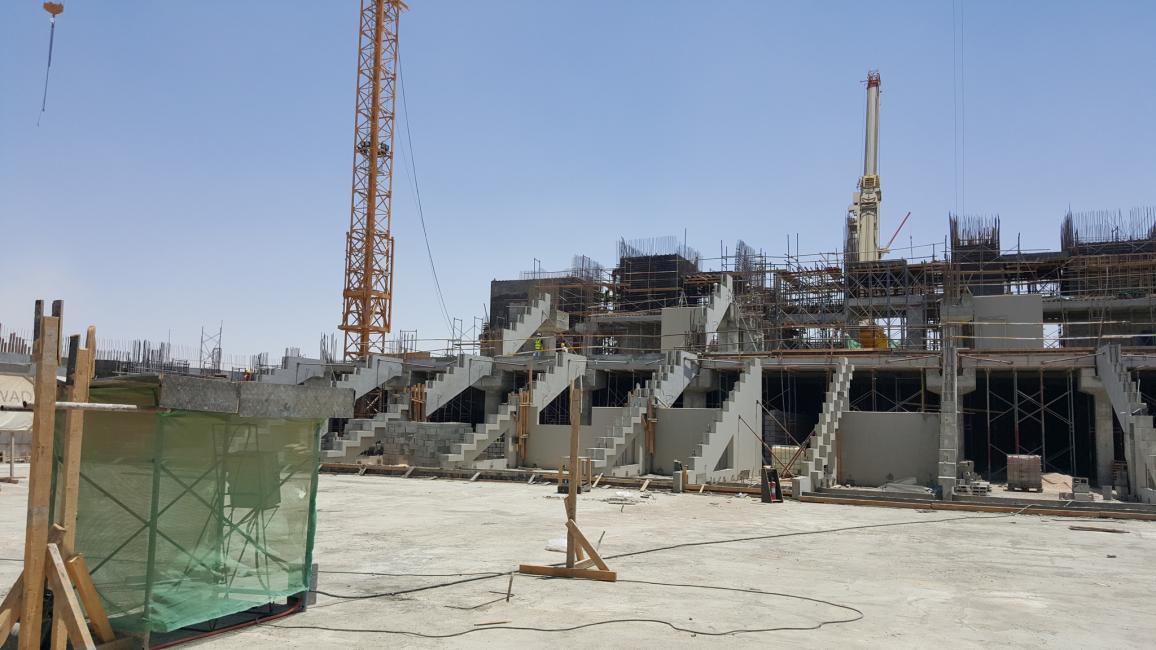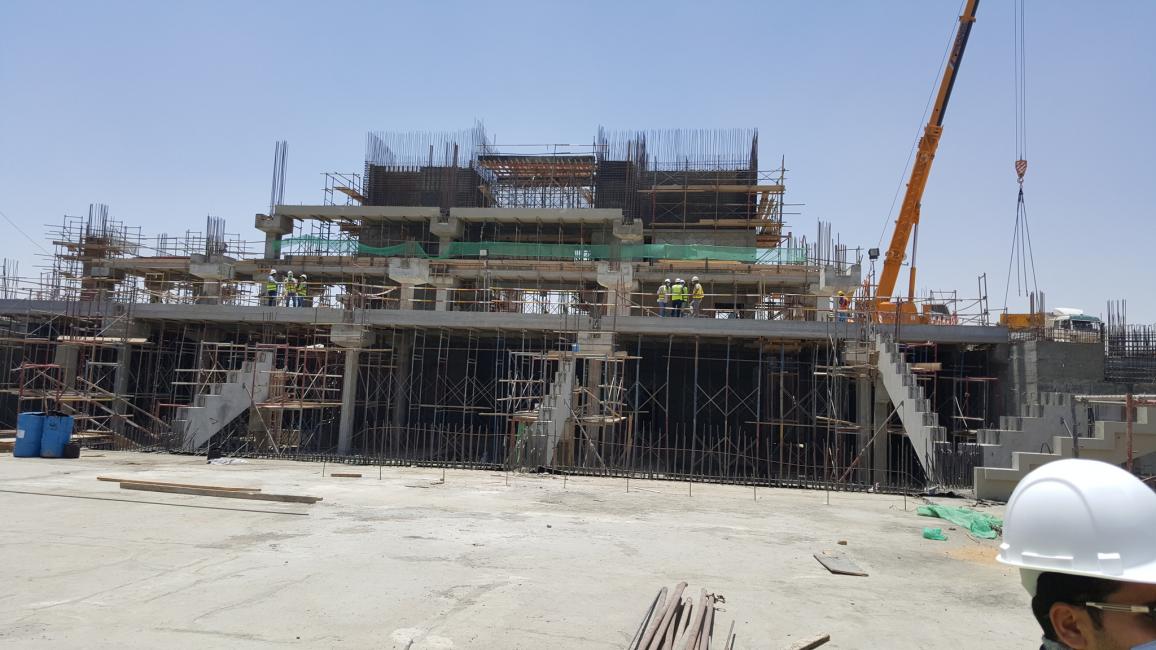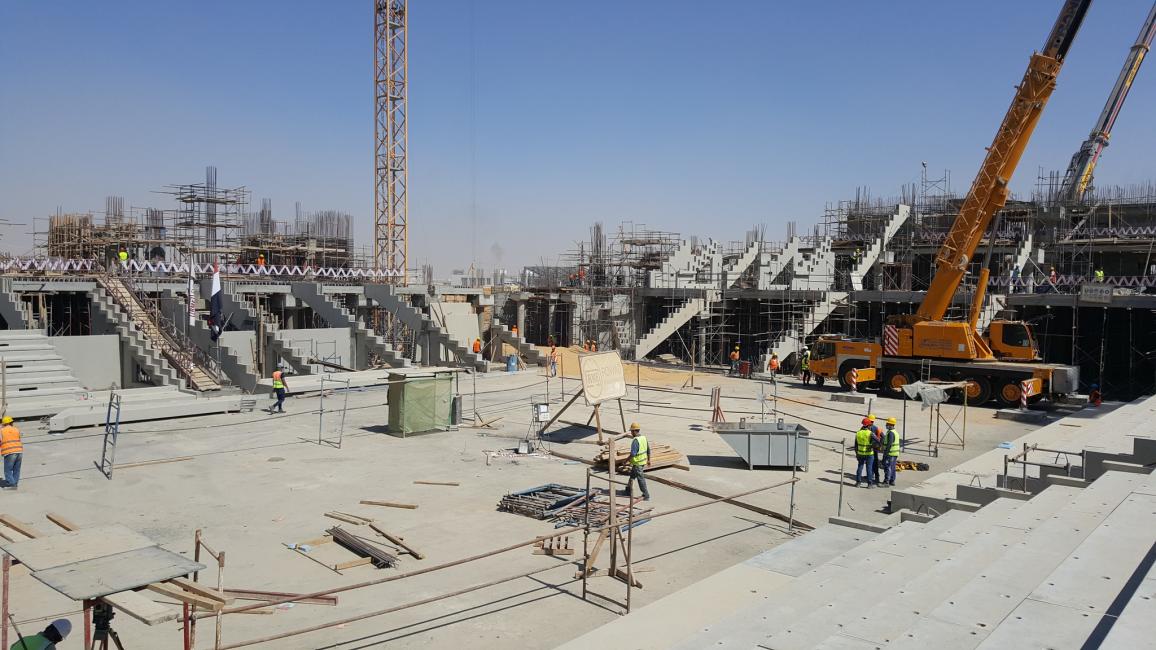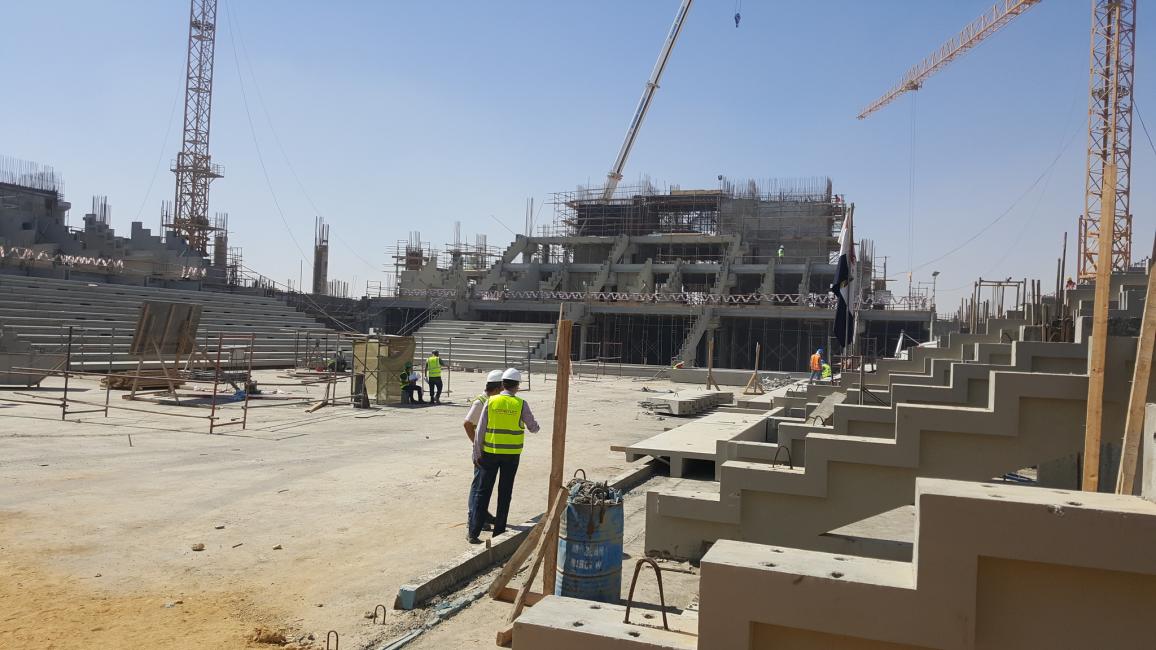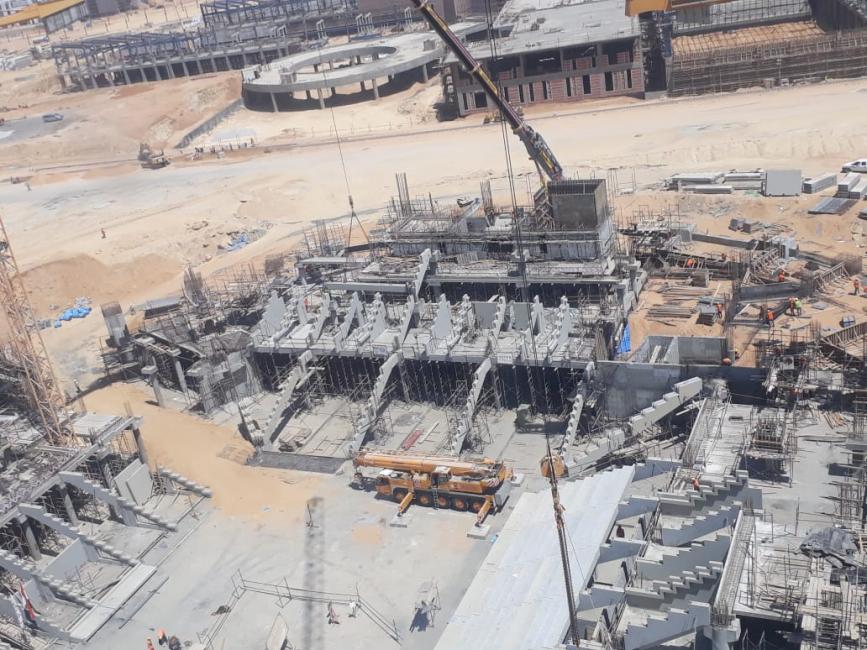 Architectural Render