Four Seasons Staff Housing
Location of Project - City:
Location of Project - Country:
e.construct Services:
Value Engineering
Precast Engineering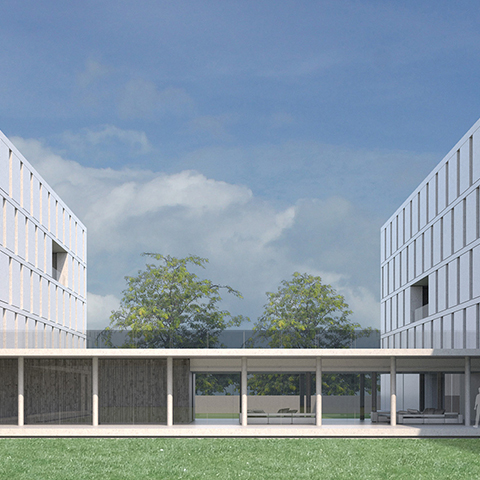 Built in the heart of an active industrial area of Dubai, the Four Seasons Staff Housing project is a distinguishable building among the surrounding environment. Consisting of two parallel buildings with a central connection, the H-shaped structure stands out with floor-to-floor windows built within concrete blocks. The original design featured cast-in-place concrete columns and cast-in-place post-tensioned slabs with external concrete block walls. When presented with the design's original time and cost estimates, the owner called upon e.construct for their value-engineering expertise.
Scope of Work:
Structural re-design. Precast design. Managing the production, supply and installation of precast elements.
Contractors:
Dubai Contracting Company
Special Feature:
The design consists of precast insulated cladding panels, internal precast frames and walls, and Hollow Core Slabs with the following key features: Continuous insulation with no thermal breaks, Flat slabs at cantilevers and corridors, Fast construction, Reduced internal finishes.
In 2014, the project received Honorable Mention under the Multifamily Housing category at the prestigious PCI Awards.
Special Feature of e.construct Service:
Redesign using a precast concrete solution in order to achieve the desired vision and quality of the project. Provided the highest standards of service, while working within a limited time frame and budget
SIZE OF PROJECT:
21,000 m2
Construction Photos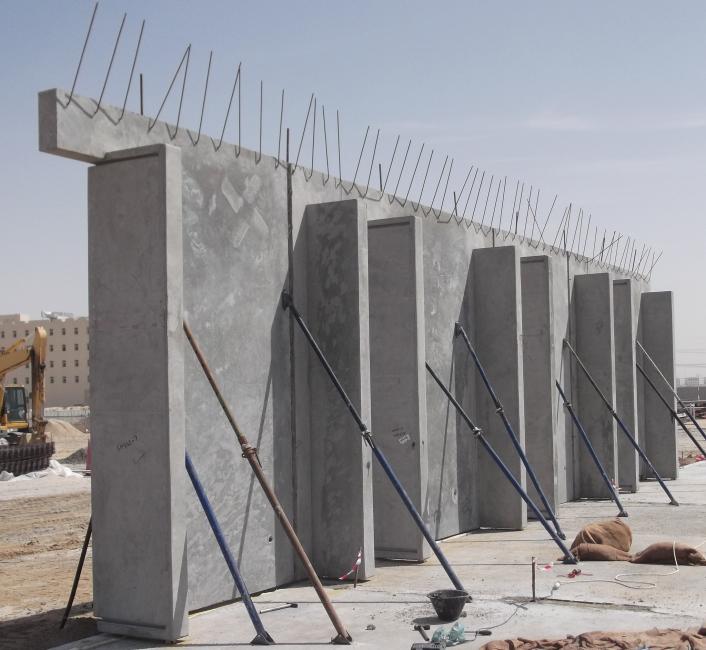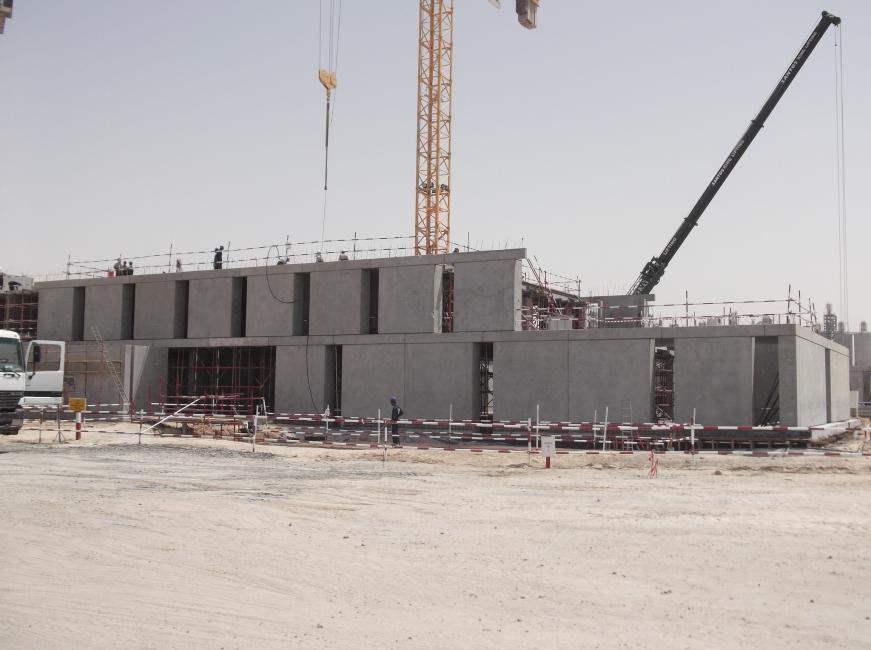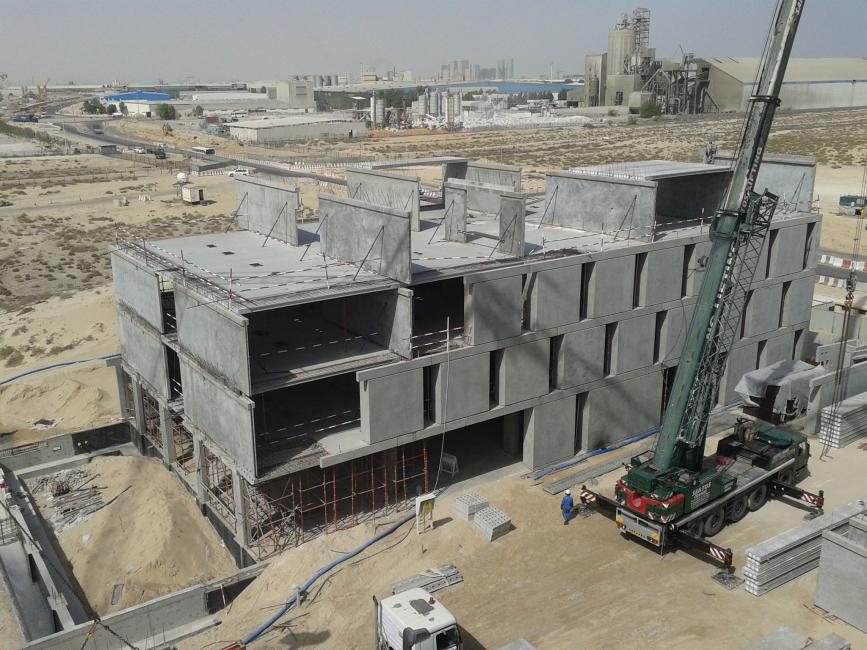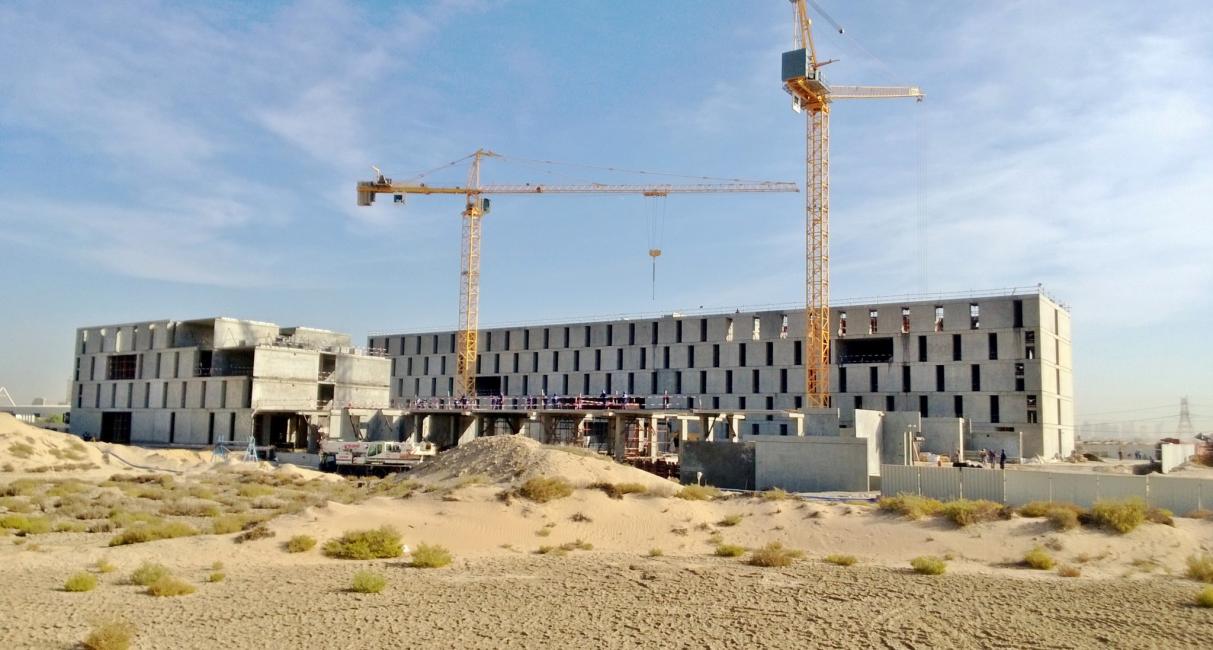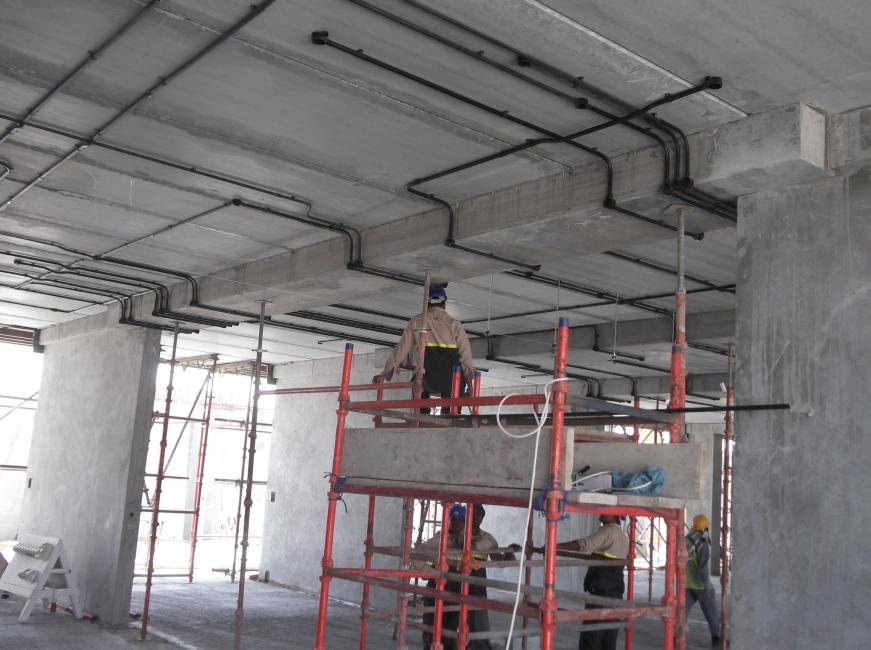 Other Photos