Clinker Storage Shed for Sharjah Cement Factory
Location of Project - City:
Location of Project - Country:
e.construct Services:
Structural Engineering
Precast Engineering
Design and Build
Specialized Post-tension Design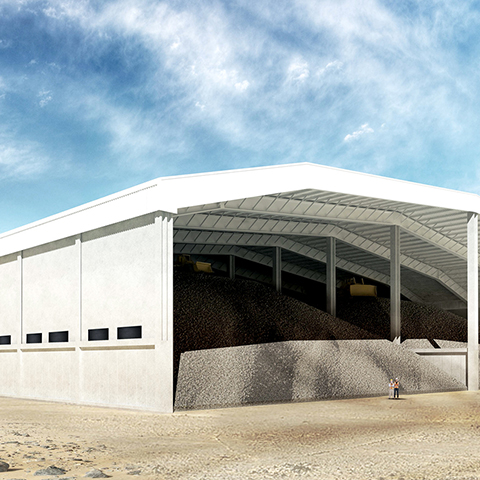 The Clinker Storage Shed, located within the premises of the Sharjah Cement Factory, is a 250m X 105m structure with a capacity of 461,000 tons.
Scope of Work:
Architectural and structural design and detailing. Precast concrete design and detailing. Managing the production, supply and installation of the precast elements. Coordination with the MEP engineers and roofing sub-contractors. Full-time site supervision and inspection.
Special Feature:
The conventional construction method of such sheds had typically been steel structure. Due to e.construct's extensive experience with long-span precast concrete structures, an alternative to the steel was proposed and successfully implemented.
Special Feature of e.construct Service:
e.construct's design for this project included several unique features and details that were used for the first time in the industry, mainly: • 52 m span precast post-tensioned rafters. • The post-tensioned connection between foundation and columns. • 10.5m span for purlins at the roof. • The use of HCS as vertical retaining walls, 5.5m in height.
Project Type:
Precast Concrete
Long Span Hangers
Industrial Building
SIZE OF PROJECT:
26,250 m2
Construction Photos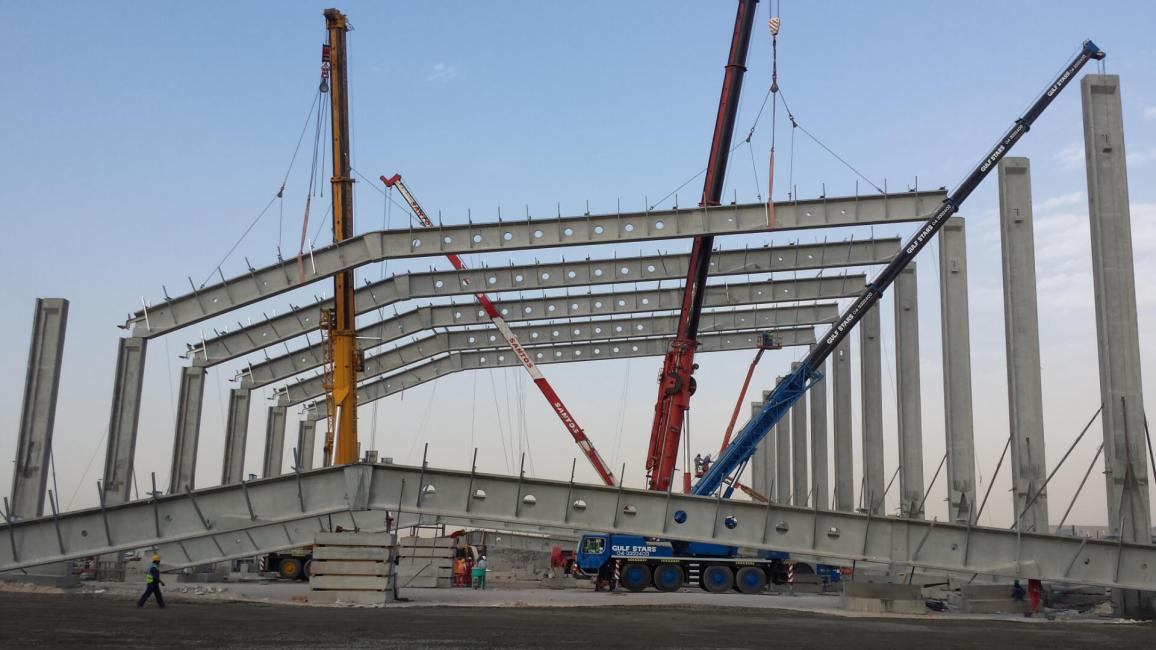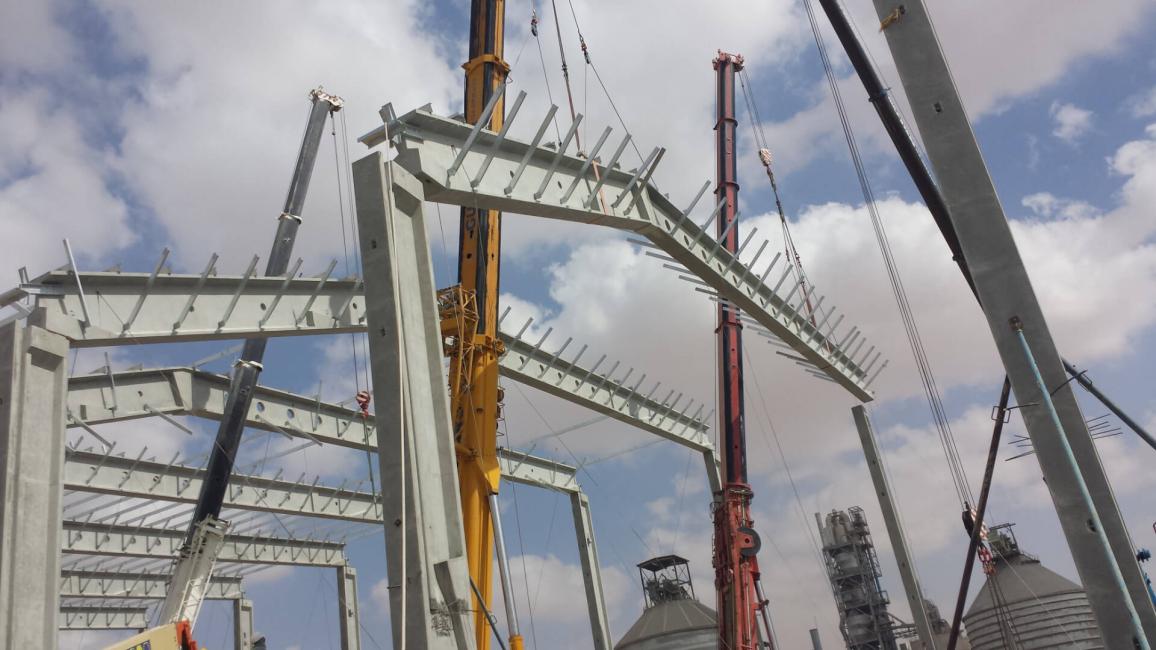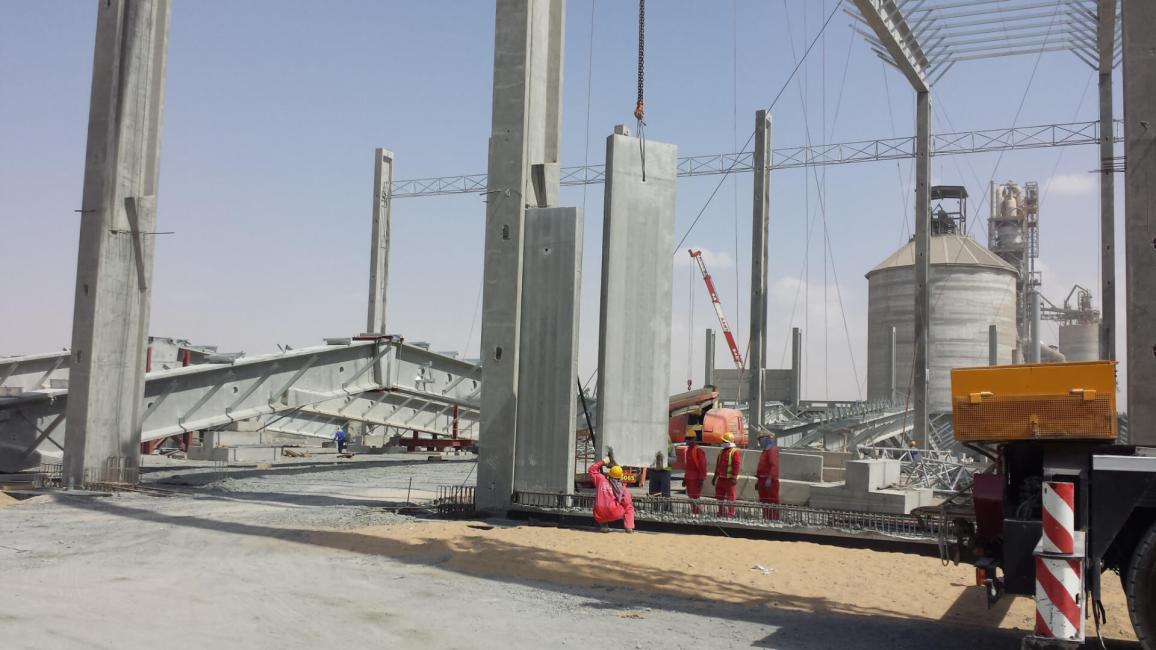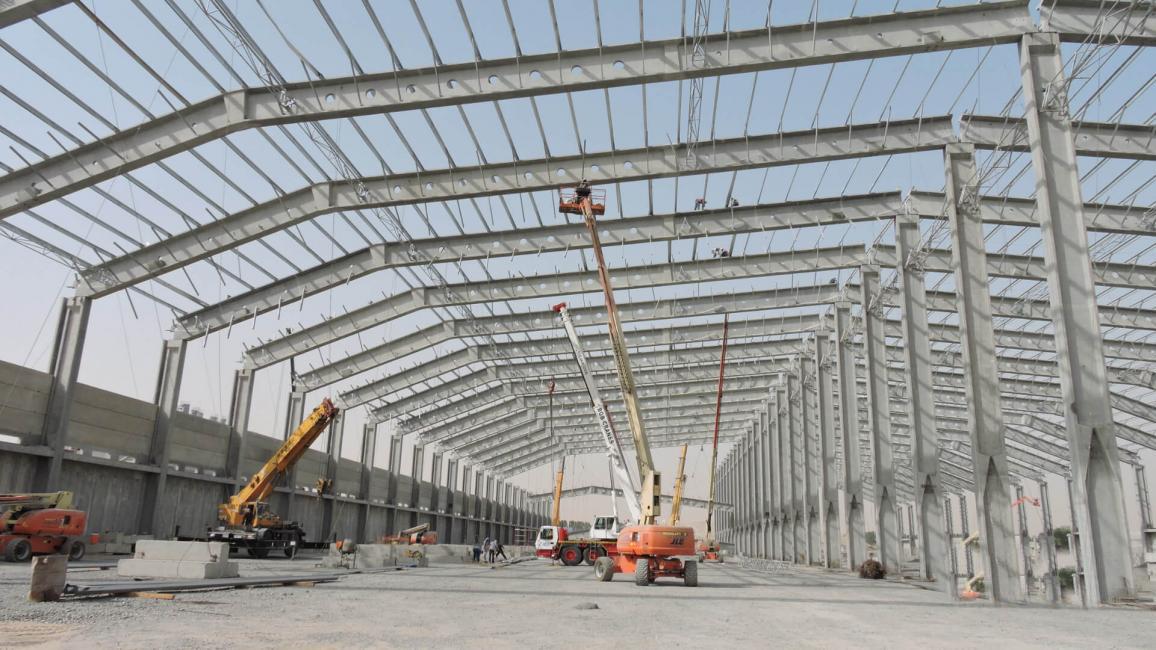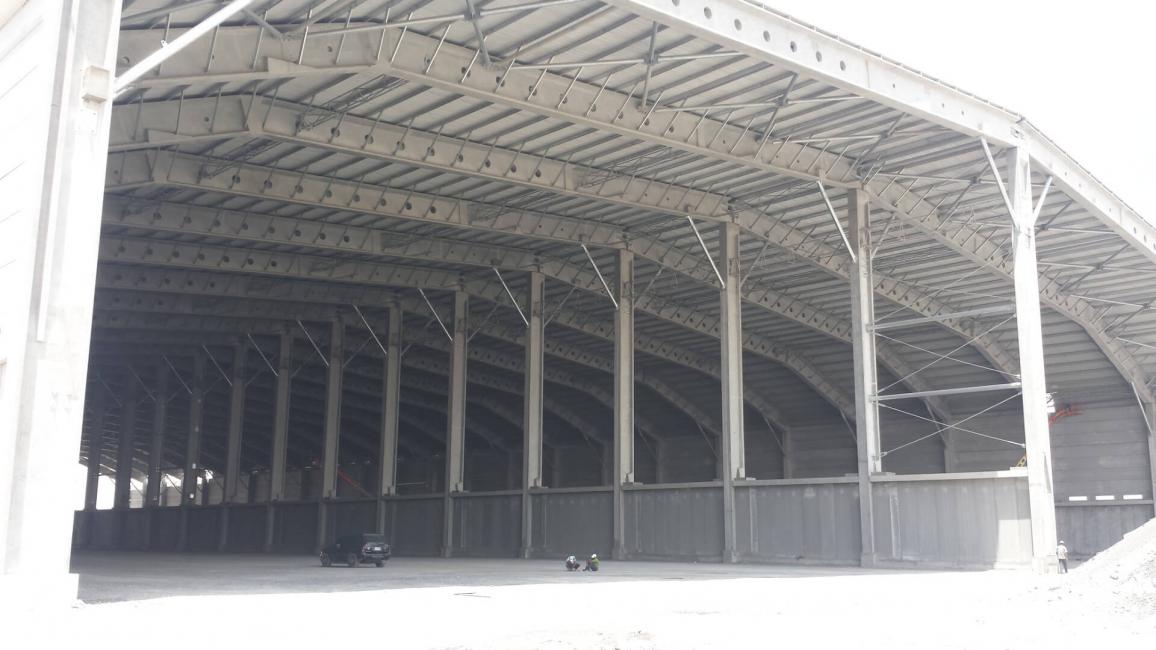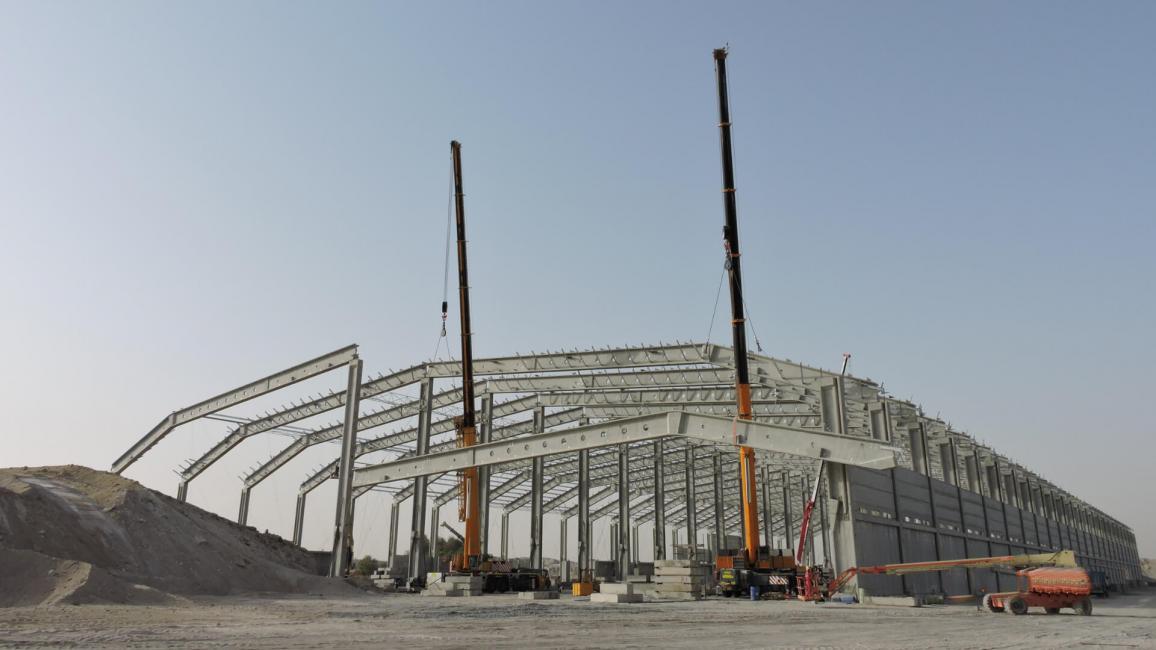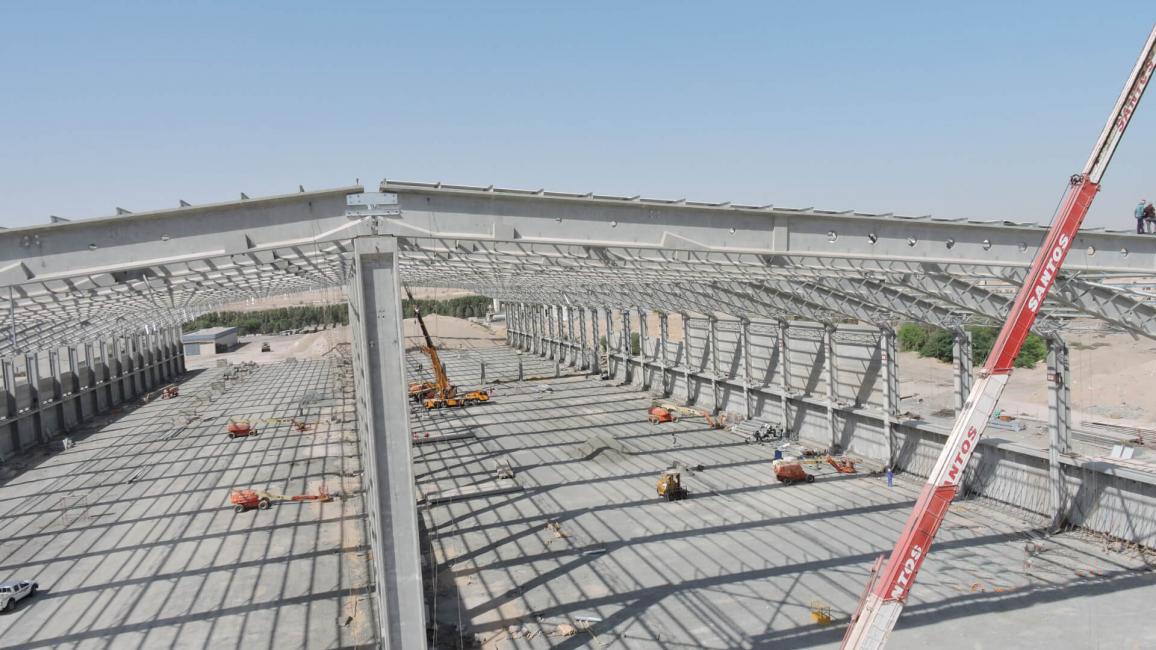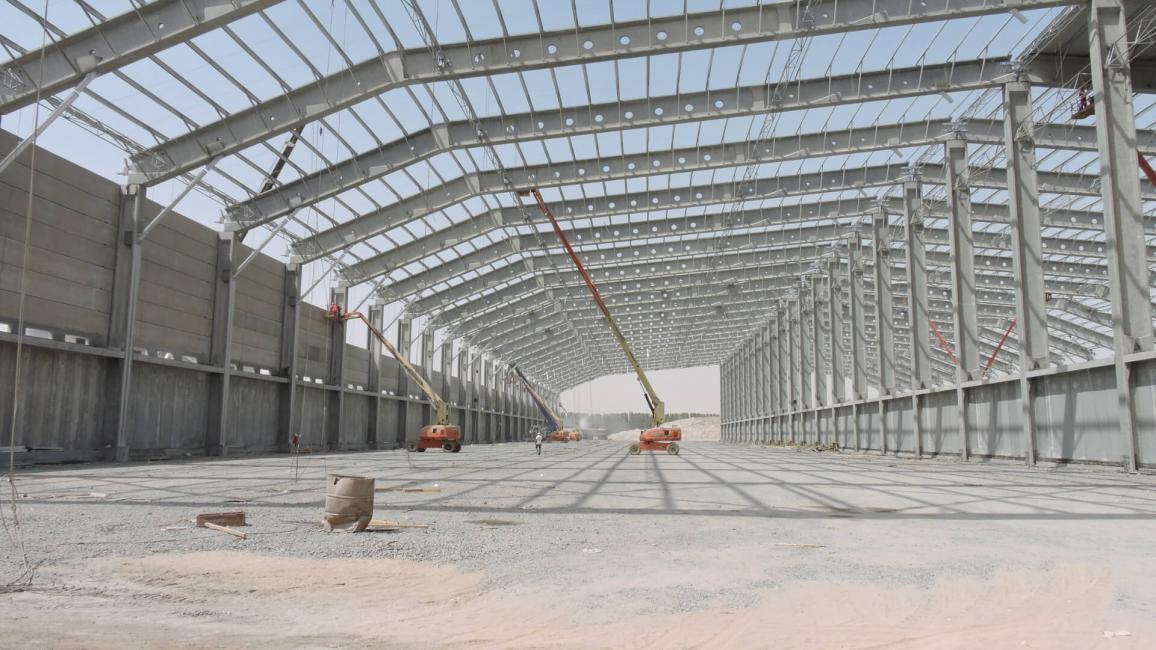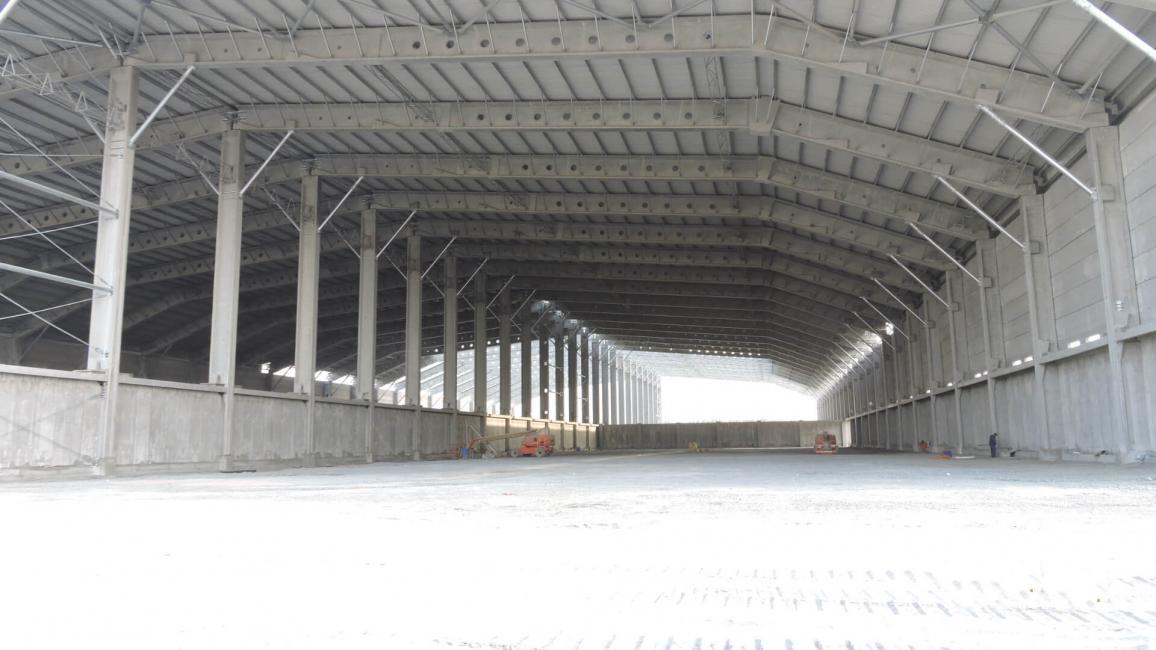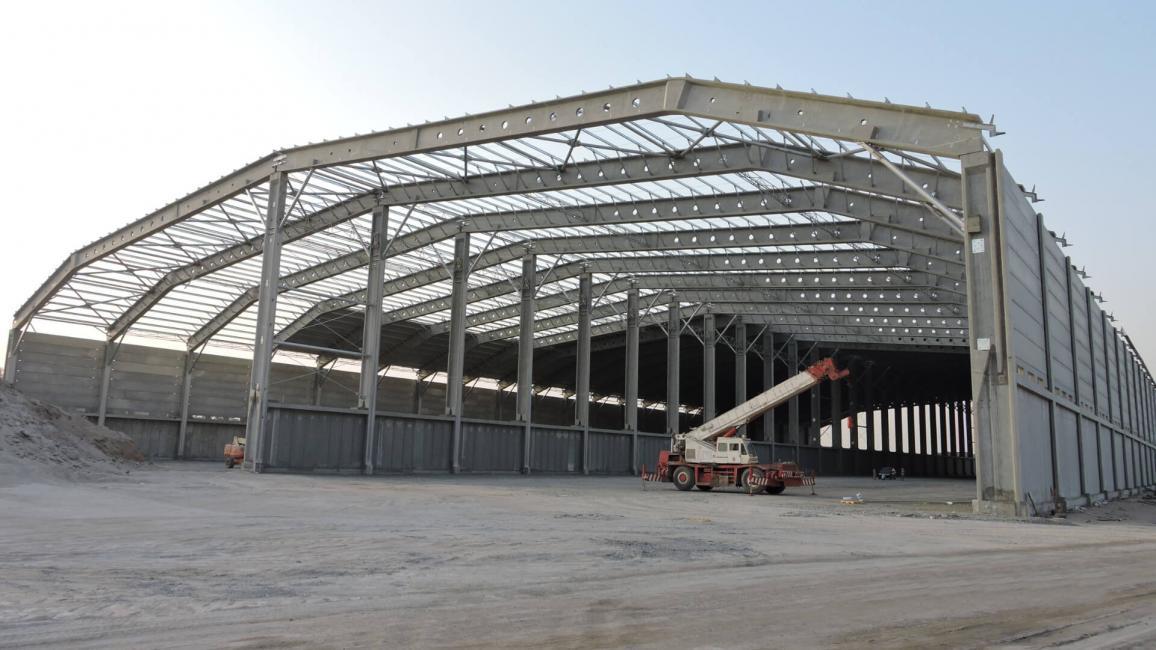 Architectural Render