Midfield Terminal Building (MTB) at Abu Dhabi International Airport
Location of Project - City:
Location of Project - Country:
e.construct Services:
Value Engineering
Structural Engineering
Precast Engineering
Specialized Post-tension Design
Design of GFRC Soffit panels
Prestressing Bed Design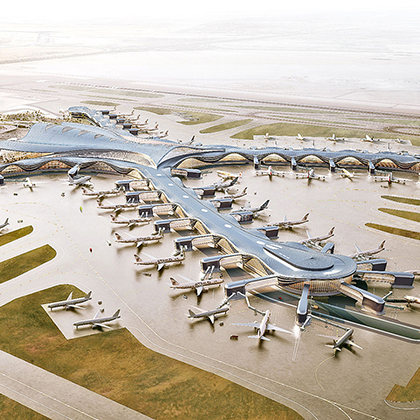 The Midfield Terminal Building is a world-class infrastructure project, being undertaken currently in Abu Dhabi, UAE. The total built-up area of the project is 700,000 m2.
Scope of Work:
Provide value engineering of internal long span structures, departure access bridge, first class bridge, and carpark foot bridges in precast. Our scope includes precast shop drawings & GFRC soffit panels design as well as pre-stressing bed design.
Owner:
Abu Dhabi Airport Company
Clients:
Gulf Precast Concrete Co. LLC
Consultants:
Architect: Kohn Pedersen Fox Associates (KPF)
ARUP
Special Feature of e.construct Service:
Providing structural solution combining simplified precast structural system with GFRC cladding that replaced the original cast-in-place structural system.  Blast Design: All elements of the departure access bridge had to be designed for blast loading criteria. Structural elements had to support glazed façade and take massive reaction of blast load. e.construct designed precast elements and GFRC panels to meet their criteria for blast loading. Furthermore provided design structural elements that supported the glazed facade.
Project Type:
Precast Concrete
Bridges
Infrastructure
SIZE OF PROJECT:
700,000 m2
Construction Photos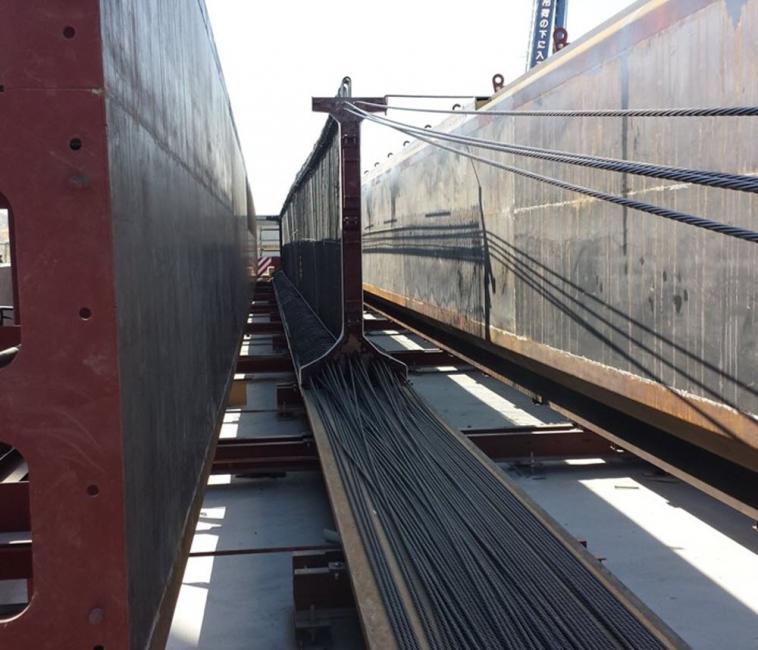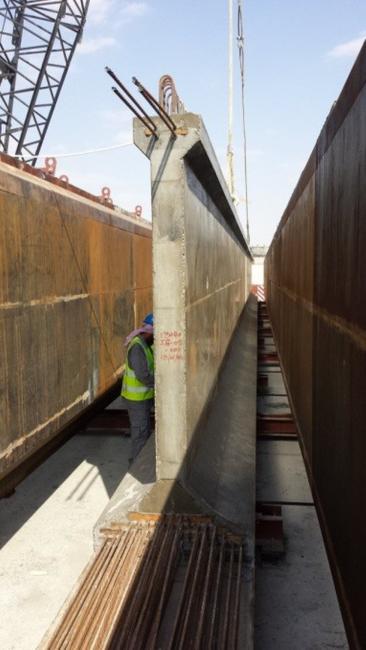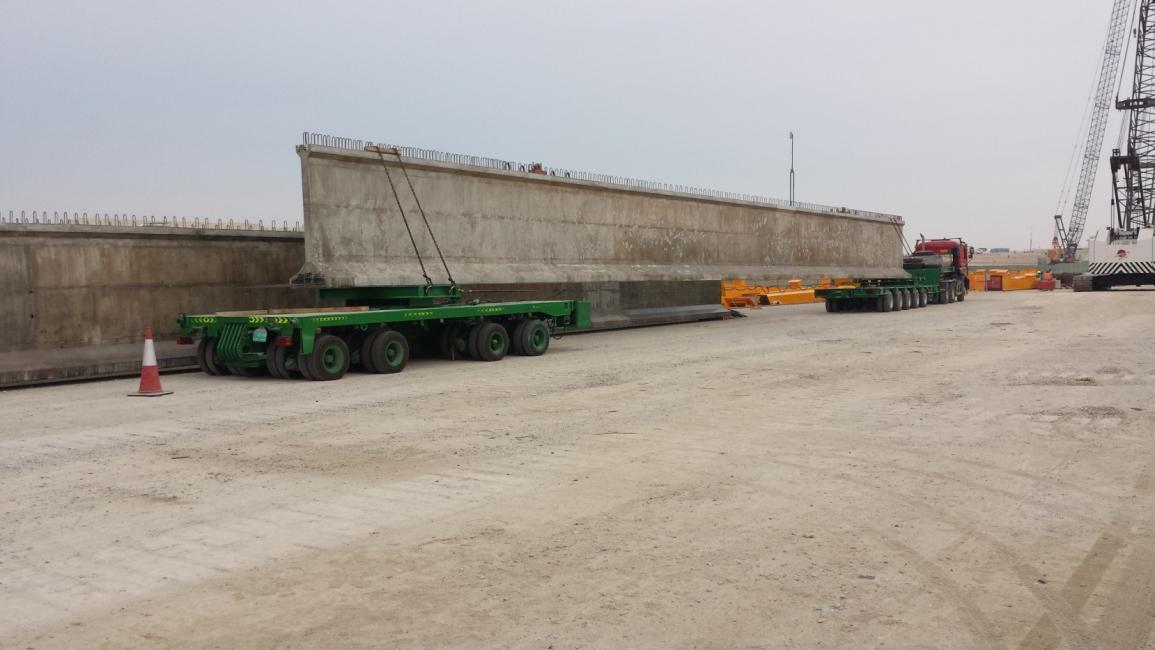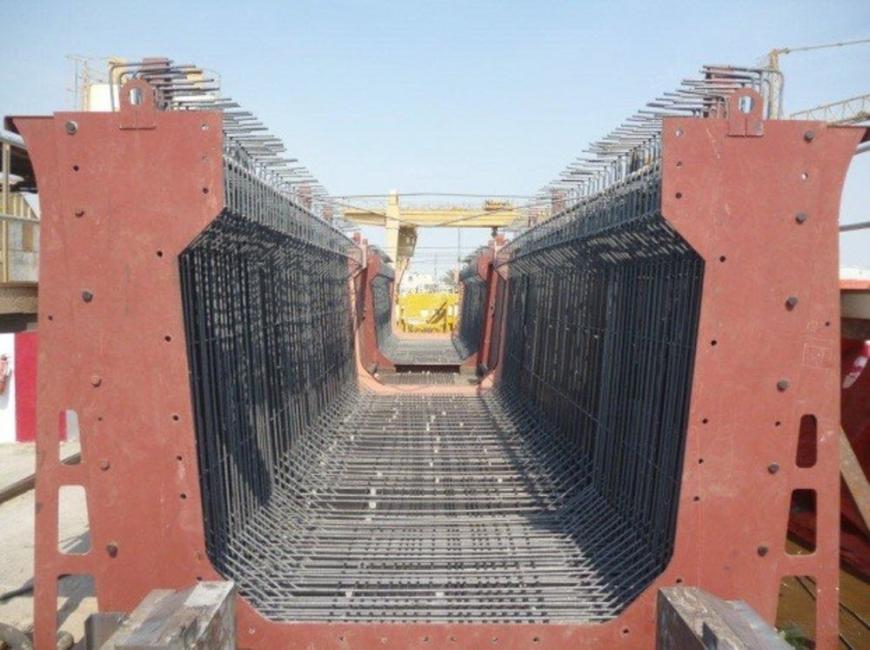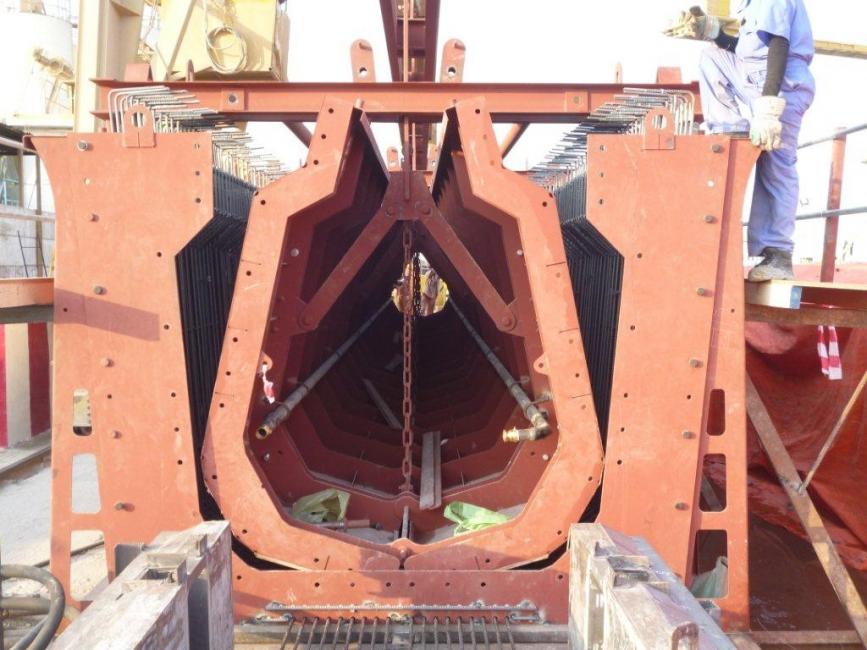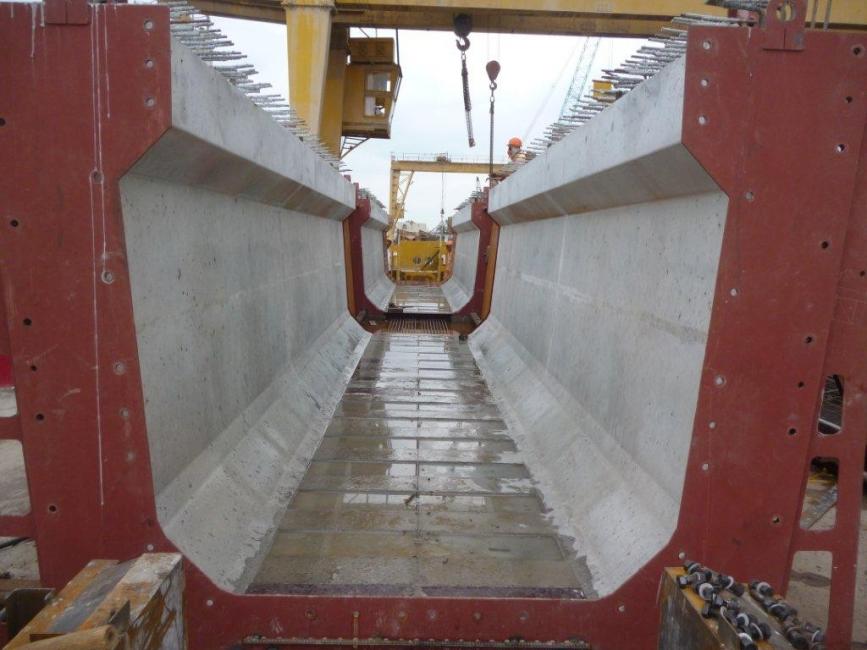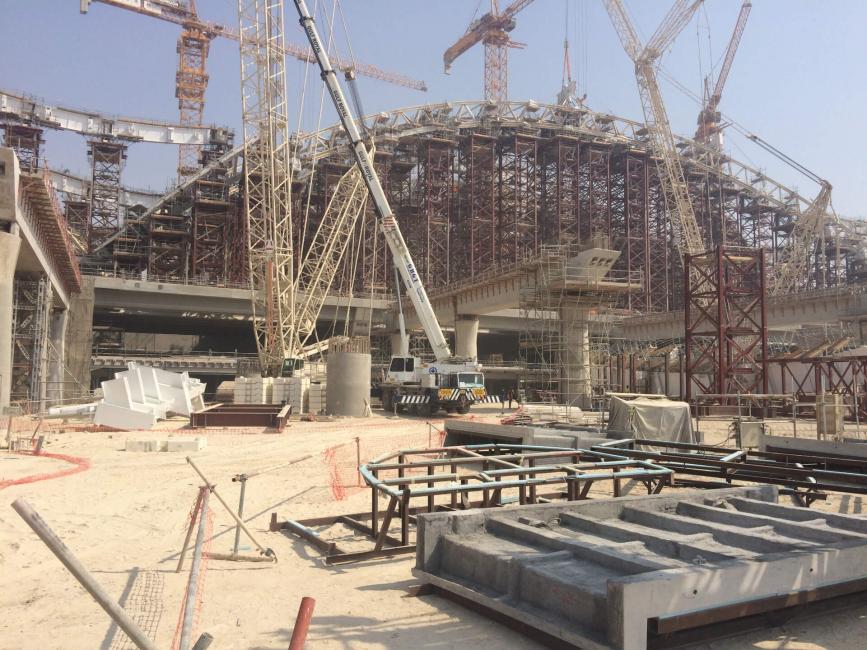 Architectural Render