The Academic Support Facilities, Kuwait University
Location of Project - City:
Location of Project - Country: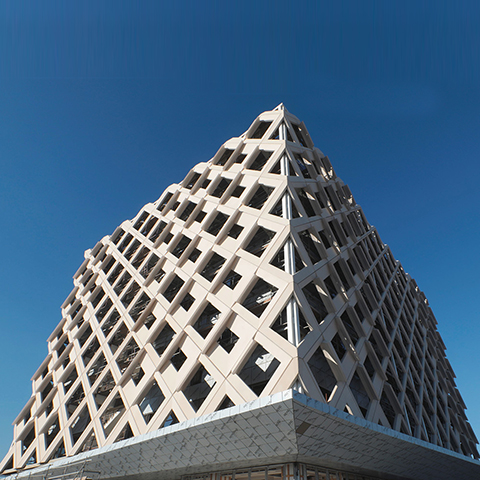 The Academic Support Facilities will provide a total of 526 dormitory units for male and female students. The spaces also include dining areas, living rooms ,study rooms, laundry facilities, multipurpose rooms, game rooms, a kitchen, and administrative areas.
The buildings have four floors above ground and a semi-basement for mechanical services with a surface car parking for staff and students.
Scope of Work:
e.construct carried out the structural design of the precast concrete structural slabs and the GFRC façade panels.
Consultants:
Dar Al-Handasa Consultants (Shair & Partners) / Perkins & Will International
Contractors:
China State Construction Engineering Corporation W.L.L. and Al-Kharafi National Company
Special Feature:
The building exterior consist of a geometrically modular  GFRC solar shading system, a ribbon window system at typical office areas and glass curtain walls at the main atrium adjacent to the exterior Plaza.
SIZE OF PROJECT:
80,000 m2
Construction Photos