Expo 2020 - Al Wasl Plaza
Location of Project - City:
Location of Project - Country:
e.construct Services:
Site Supervision
Architect of Record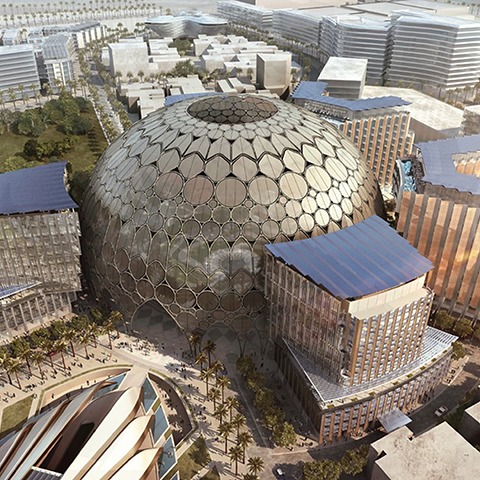 The Expo 2020 Al Wasl Plaza Pavilion, located at the heart of the Expo site, acts as a central event hub connecting the Expo's three districts - Opportunity, Sustainability, and Mobility. The translucent dome shaped trellis, stands 65 meters high and spans 150 meters in diameter. It will serve as an immersive 360-degree projection surface for large scale public events, which will be visible both inside and outside the dome. The central Garden is framed by five mixed-use buildings. Parcels A, B, and C will include office buildings, while Parcels E and F will include 4-star hotels.
Scope of Work:
e.construct is the Supervision Consultant and Architect of Record for the project.
Clients:
Adrian Smith + Gordon Gill
Consultants:
Architects: Adrian Smith + Gordon Gill
Contractors:
Laing O'Rourke, Cimolai Rimond
Special Feature:
Al Wasl dome is a one of a kind structure, in addition to providing shade to the plaza, it acts as a 360 degree screen. As the Supervision Contractor, e.construct worked collaboratively with the Architect, Contract and Employer to ensure safe installation of the huge steel trellis using strand jacking and 500 ton cranes.
Special Feature of e.construct Service:
e.construct established a unique QA/QC system to ensure that each of thousands welds on the trellis welded and tested properly.
SIZE OF PROJECT:
124,107 m2
Construction Photos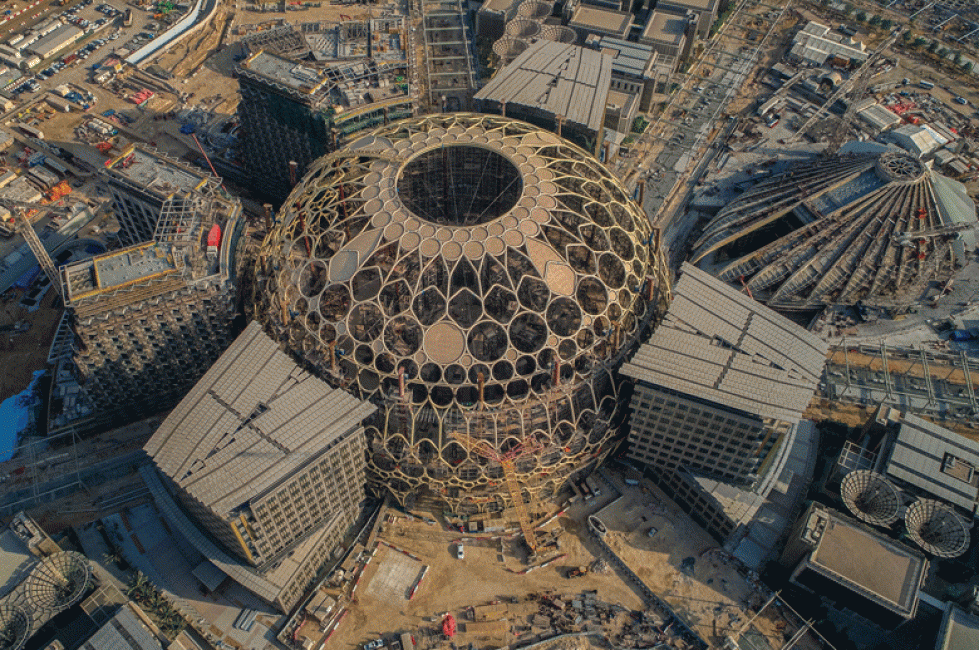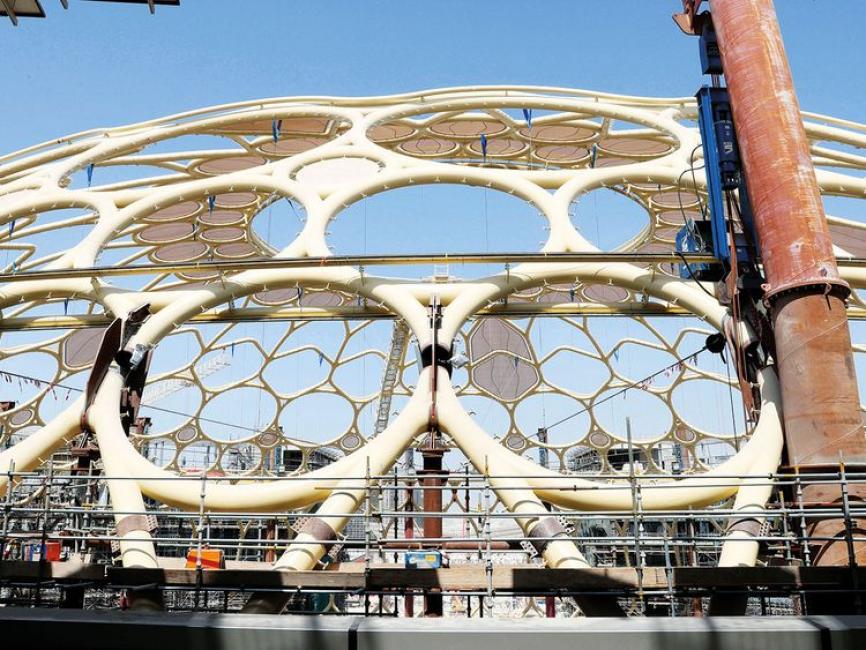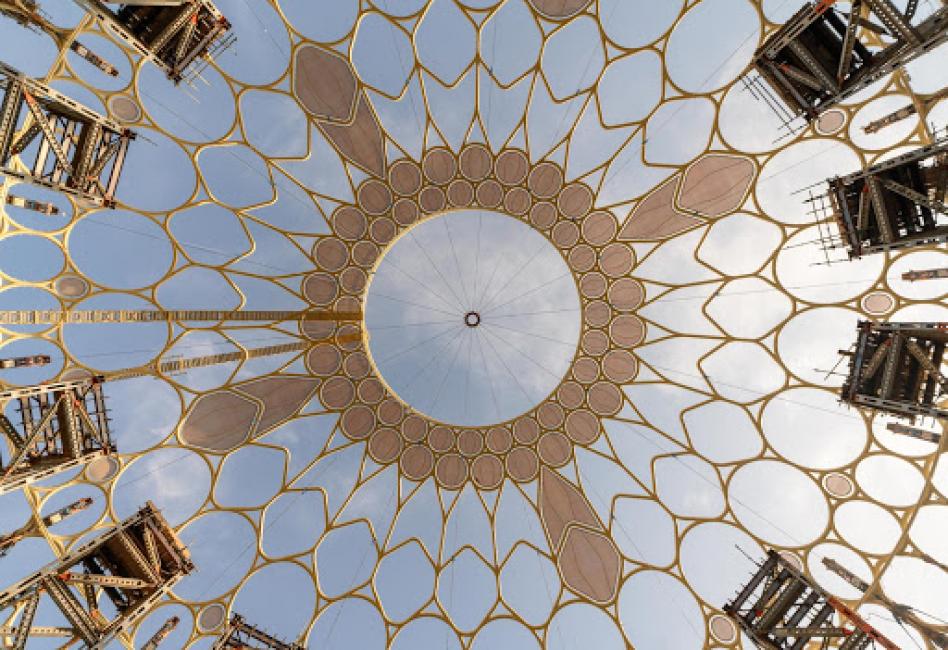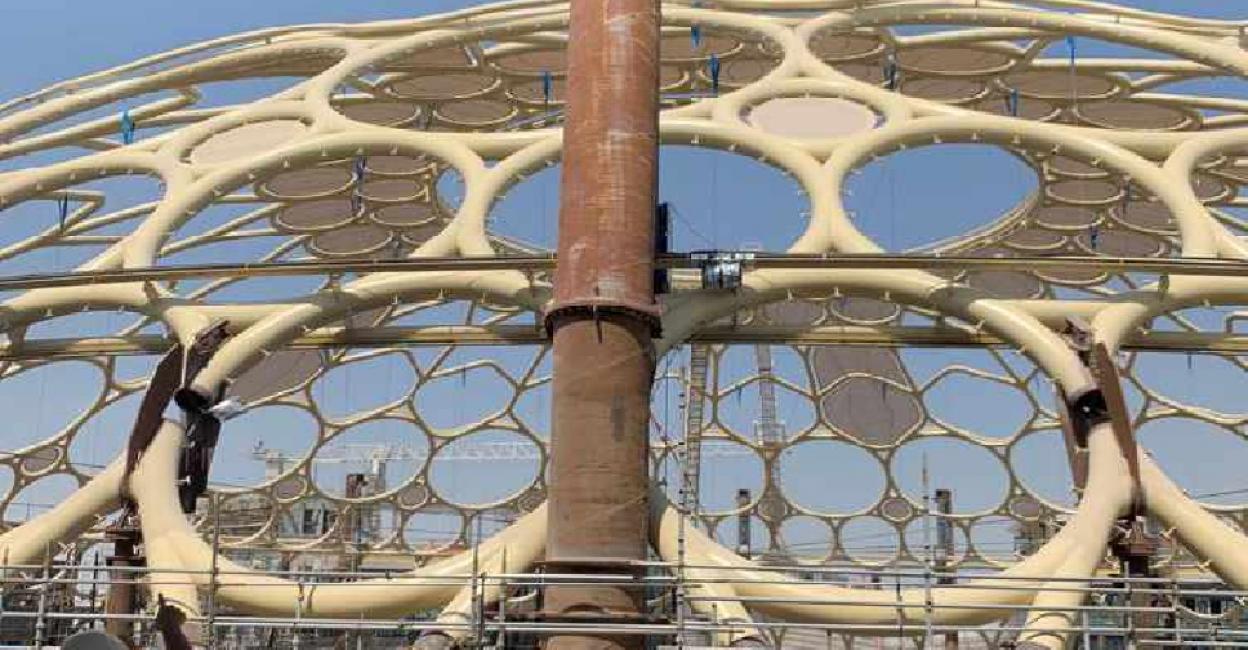 Architectural Render