Jumeirah Beach Residences Sections 1 & 3
Location of Project - City:
Location of Project - Country: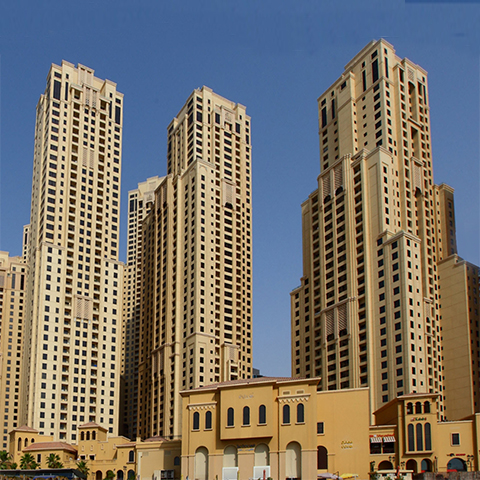 The Jumeirah Beach Residences are a waterfront community containing multiple residential and hotel towers. Sections 1 and 3 consist of 13 high-rise residential towers that include apartments, luxury penthouses, retail shops and car parks.
Scope of Work:
e.construct worked on precast concrete cladding for 13 of the towers. This included the precast structural design, yard set-up, management, production and installation of the Precast / Prefab Façade Panels.
Consultants:
Holford Associates
Hyder Consulting
Architect: Crone Nation Architects
Special Feature:
e.construct, through a joint venture with Arabtec, established Arabtec Precast Division. By utilizing a feasible Prefab/Precast Façade system, all 13 towers were successfully cladded within 2 years. 
SIZE OF PROJECT:
245,000 m2
Construction Photos