Mubarak Al-Kabeer Sea Port (Floating Pontoons)
Location of Project - City:
Location of Project - Country: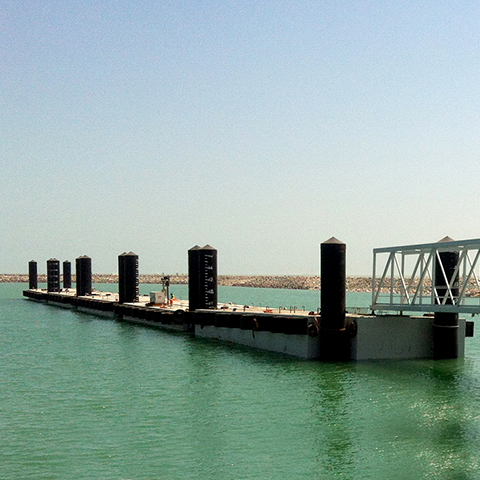 The Mubarak Al Kabeer floating pontoons consist of 8 concrete floating platforms each measuring 29m x 10m x 3.6m. Together they form a pier that serves coast guard vessel applications.
Scope of Work:
e.construct completed the full structural design and detailing of concrete pontoons, gangways, fenders, bearings, bollards and guide piles. The analysis includes all marine forces acting on the pontoons such as berthing and towage forces. Method statements for production, handling and installation along with technical support were provided during the construction process.
Clients:
Gulf Dredging and Contracting Co.
Consultants:
Project Engineer: COWI
Royal Haskoning
Contractors:
Hyundai Engineering & Contractors
SIZE OF PROJECT:
250m per pier
Construction Photos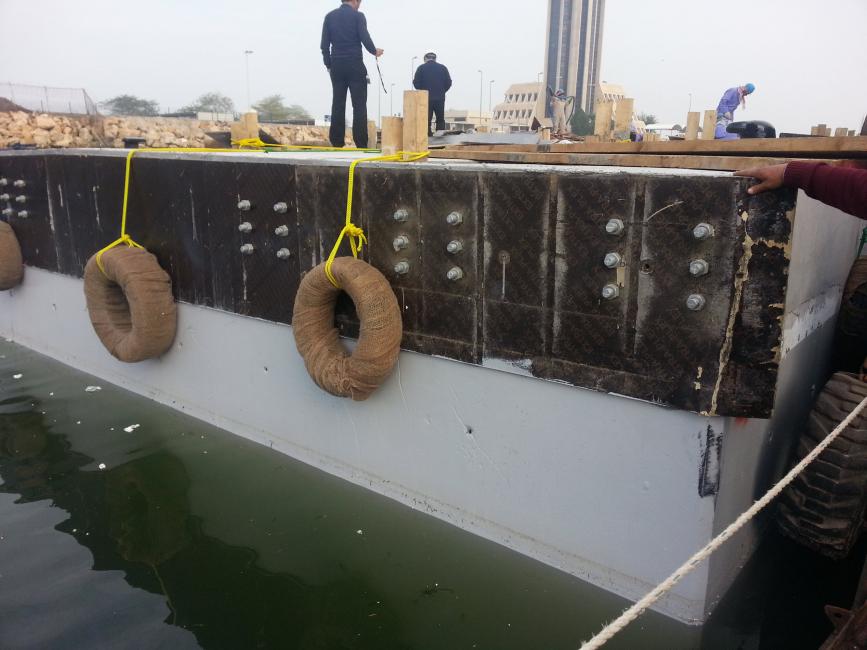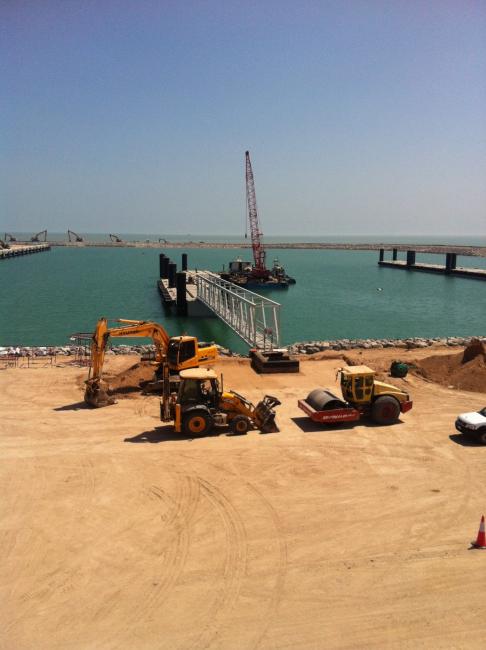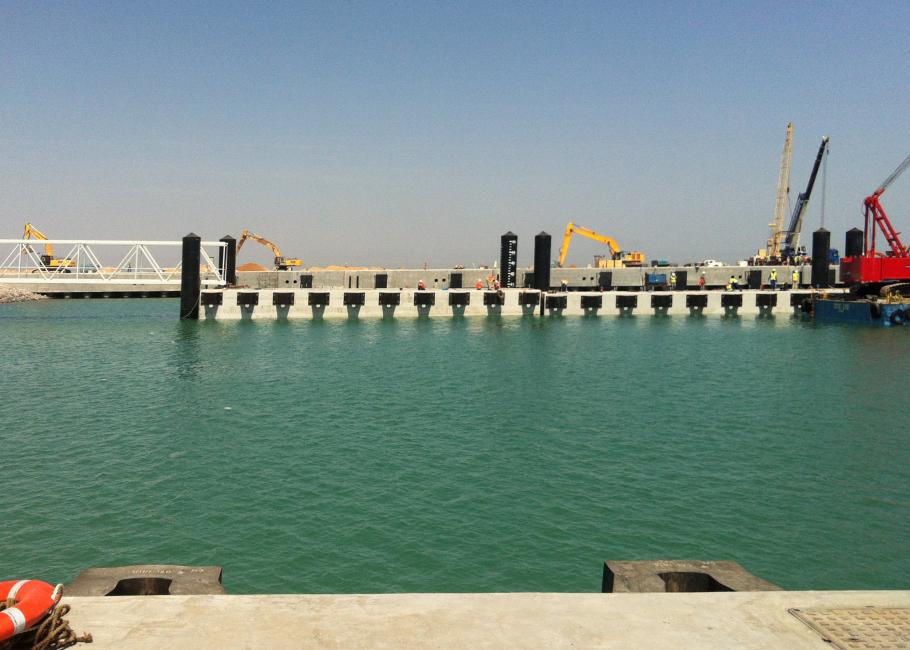 Other Photos